Fiddler on the Roof JR
Main Stage
60 Minute Musical - Grades 1-12


Registration now open at the YMCA!
Non-members can register on the phone (203) 235.6386 or at the Downtown Meriden Y (110 W Main)
Students must be registered to audition on Jan 15th
​​​​​​​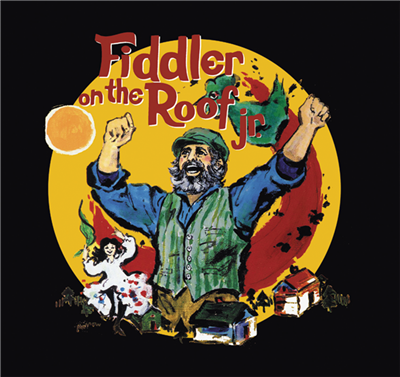 Saturday, Jan 8th 9:30 PM Email:
Registered and didn't get this email? Email us ASAP so we can add you to our list!
We enjoyed a productive morning together learning about the story and themes in Fiddler on the Roof!
Auditions will be Saturday, January 15th at the Y-Arts Building (14-16 W Main)
At auditions, you may use your script and will have the words on the guide vocals as you sing. You can try out for as many parts as you like.
Auditions will be by the same groups as today. We will all audition together and take turns singing/reading for the different songs. Remember, bringing the correct character to auditions requires you to know about the story and each character. Auditions are a supportive and positive environment - relax, breathe, and have fun! 
9:00-10:00: Mamas/Daughters (Grades 1-3)
10:00-11:00: Papas/Sons (All grades)
11-1:00: Mamas/Daughters (Grades 4-7)
1:30-3:30: Mamas/Daughters (Grades 8-12)
Lines, song selections, and music are all found in the Shared Cast Folder. Please see your emails for the link.
We encourage actors and actresses of all ages to try out for "adults" and "children" in the play. Exactly how the show is cast will depend on auditions and how everything fits together.
We will continue to update our policies as directed by the Meriden Department of Public Health. Thank you for your cooperation as we navigate this together!  
If your child is ill, PLEASE KEEP THEM HOME! If you are staying home, email us and we can send you a Zoom link to attend the audition workshop portion virtually.
Masks must be worn at all times indoors.
-Experiencing Symptoms: Do not attend rehearsal.

If you are experiencing any symptoms associated with covid 19, you should isolate and follow the guidance from the CDC, (whether fully vaccinated or not).
-Exposed but fully vaccinated + No Symptoms: You may attend rehearsal.

If you are fully vaccinated and experiencing no symptoms, but have been exposed to someone with covid 19, you may attend rehearsal and follow regular covid mitigation strategies. 
If you are not experiencing symptoms but you have taken a covid 19 test as a precaution and are awaiting results, you cannot attend rehearsal until results are received.  
-Exposed and not fully vaccinated: May not attend rehearsal within 5 days of exposure.

Individuals who are unvaccinated and have had a close contact with an individual who has a confirmed or suspected covid-19 should immediately quarantine at home and test for the virus 5 days after their last exposure to the COVID-19 case. 
… Watch the movie on Prime Video. Or watch this "behind the scenes" footage from the 2004 Broadway Revival. Most of the musical numbers are included. It gives a great sense of the show's style. 
… Read the script and lyrics BEFORE listening to the music.  Know the story, the history, the places.  Be able to tell someone what the story is about.
Rehearsals Saturdays 9-1 starting Jan 8th
MYT Rehearsal Hall (14-16 W Main)
Times will vary by group each week. 
Auditions: Jan 15th
9:00-10:00: Mamas/Daughters (Grades 1-3)
10:00-11:00: Papas/Sons (All grades)
11-1:00: Mamas/Daughters (Grades 4-7)
1:30-3:30: Mamas/Daughters (Grades 8-12)
Jan 22
Jan 29
Feb 5
Feb 12
Feb 19
Feb 26
Mar 3
Mar 12
Mar 19
Mar 26
April 2
Tech Rehearsals
Sat April 9th 9 AM- 4 PM
Mon April 18 5:30-9
Tue April 19 5:30-9
Wed April 20th 5:30-9
Thur April 21st 5:30-9
Performances at Edison Middle School
Fri April 22nd 7 PM
Sat April 23rd 2 & 7 PM
Sun April 24th 2 PM