Bringing the MYT family together, even when we are apart. 
​​​​​​​
----------------------------     MYT Tuesday     ----------------------------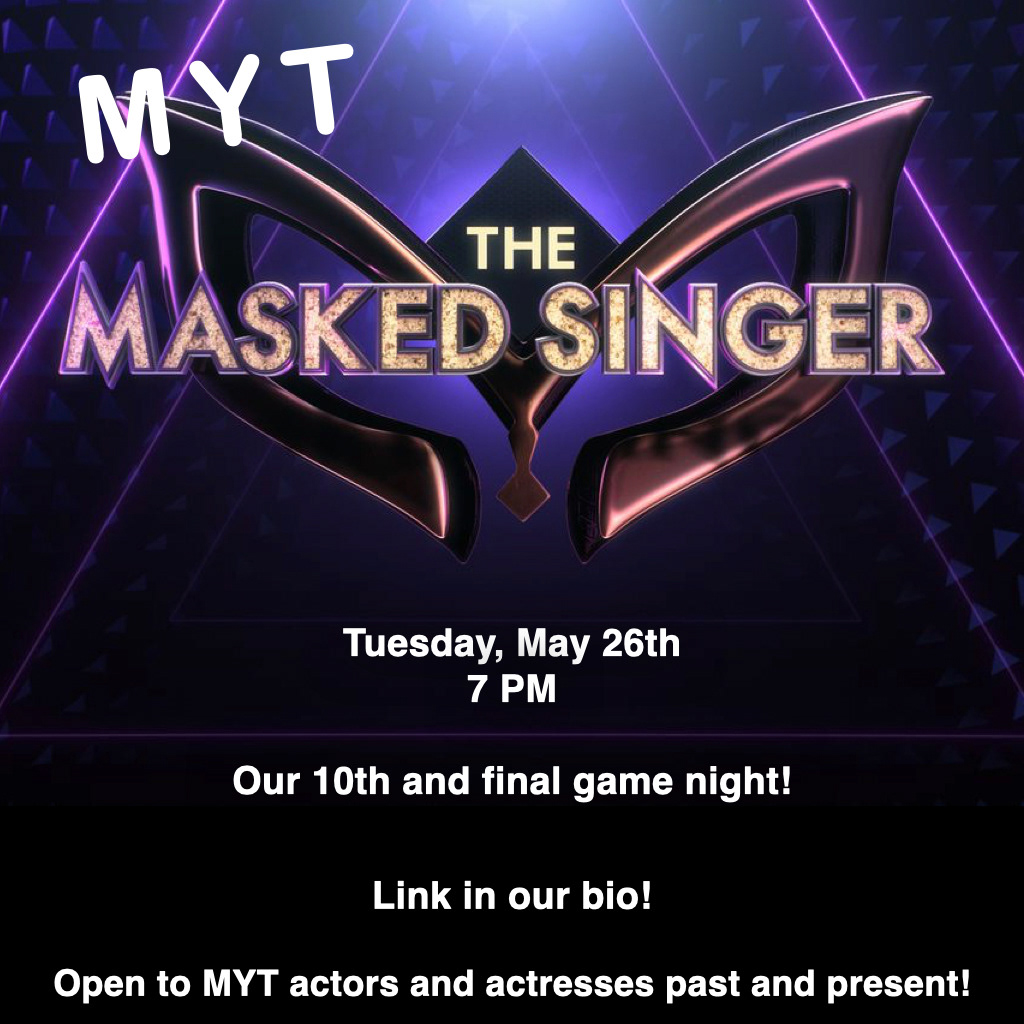 Can you guess who's singing from behind the mask?

Join us for our 10th and final MYT Tuesday game night. 
MTC Informational Meeting - 7 PM
The MTC staff will share detailed information about how our summer camp will run this year. We will also take questions from families. 
If you are planning to join us for camp this summer, be sure to register for summer camp with the YMCA.
As you can see on our MTC '20 website
, our group size is limited to 20 campers per session this year.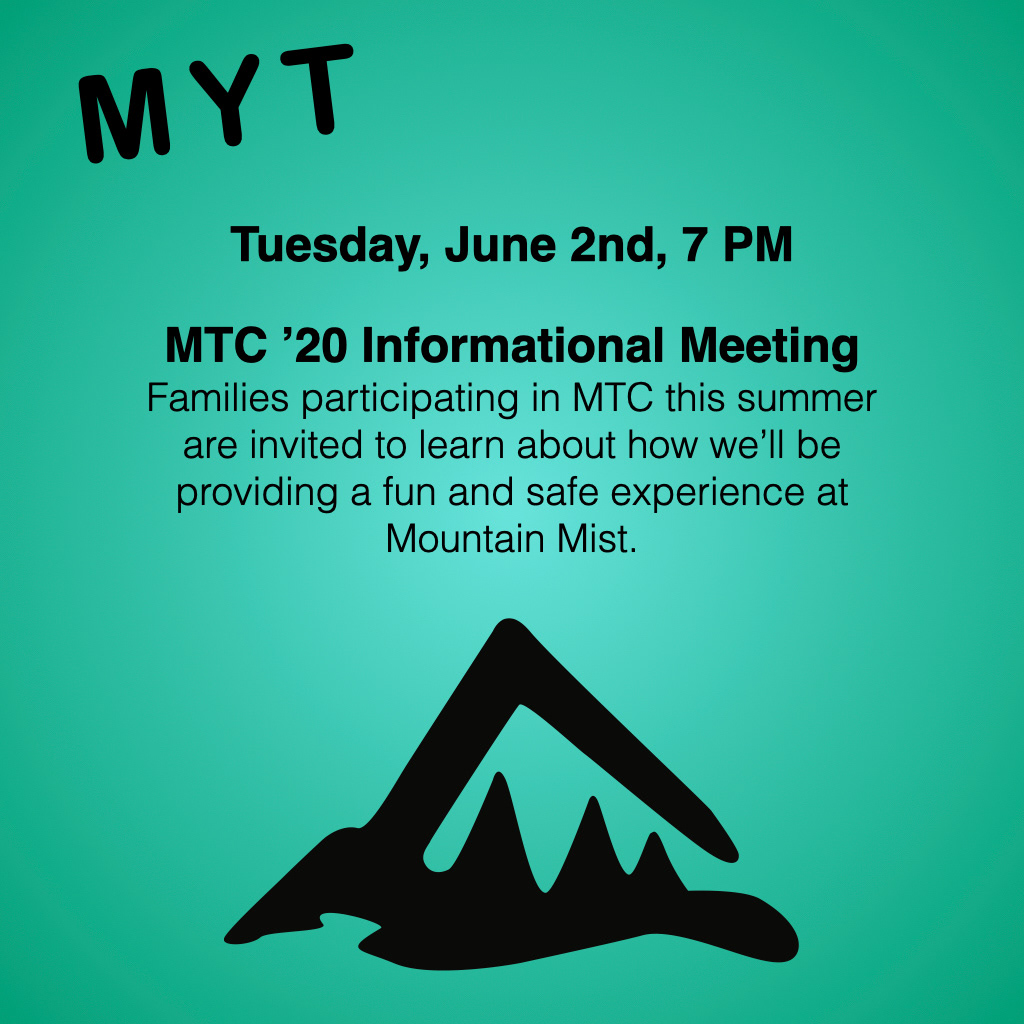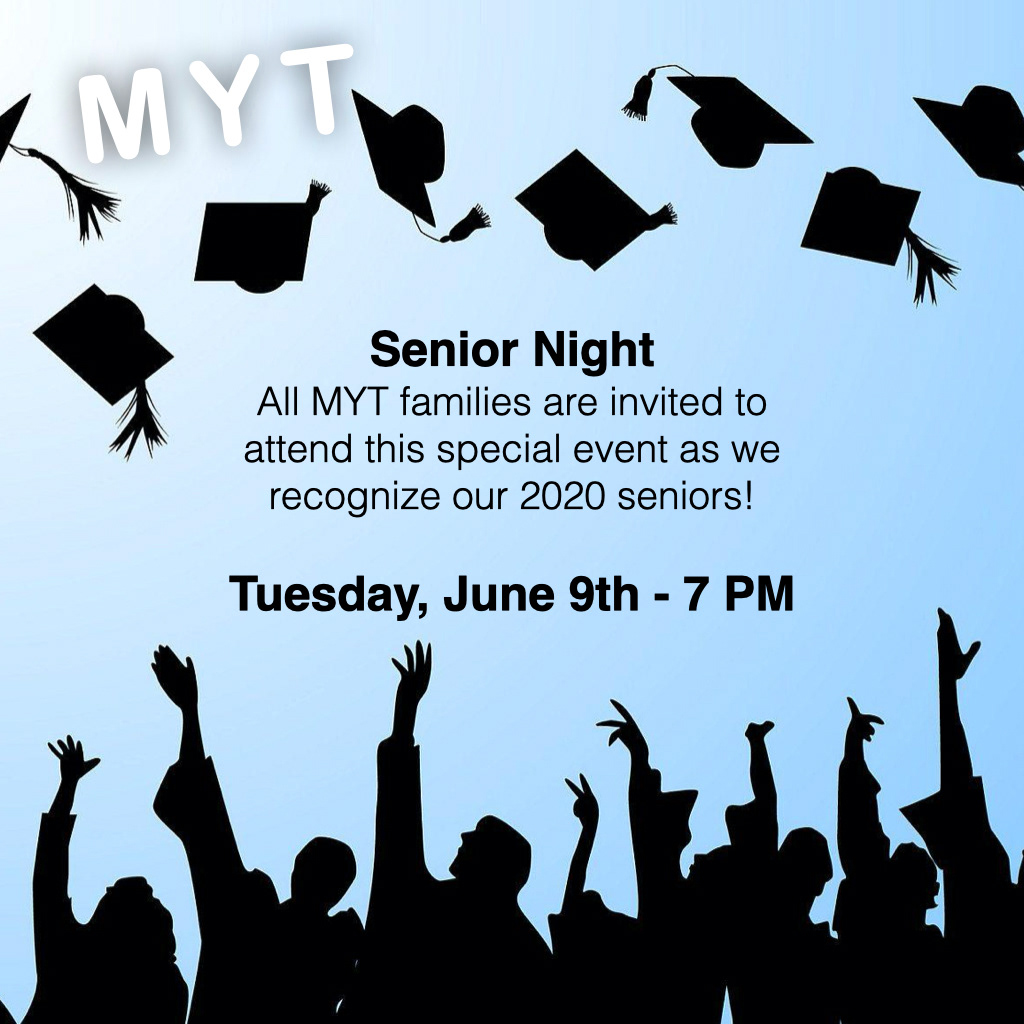 While we may not be able to hold our cabaret this year, we can still give our 2020 seniors the recognition and send off they deserve. All MYT families are welcomed to attend this special evening.
Seniors: There is a special checkbox for you in the form above so we know if of you are planning to attend.
Session 1 Auditions (Annie KIDS)