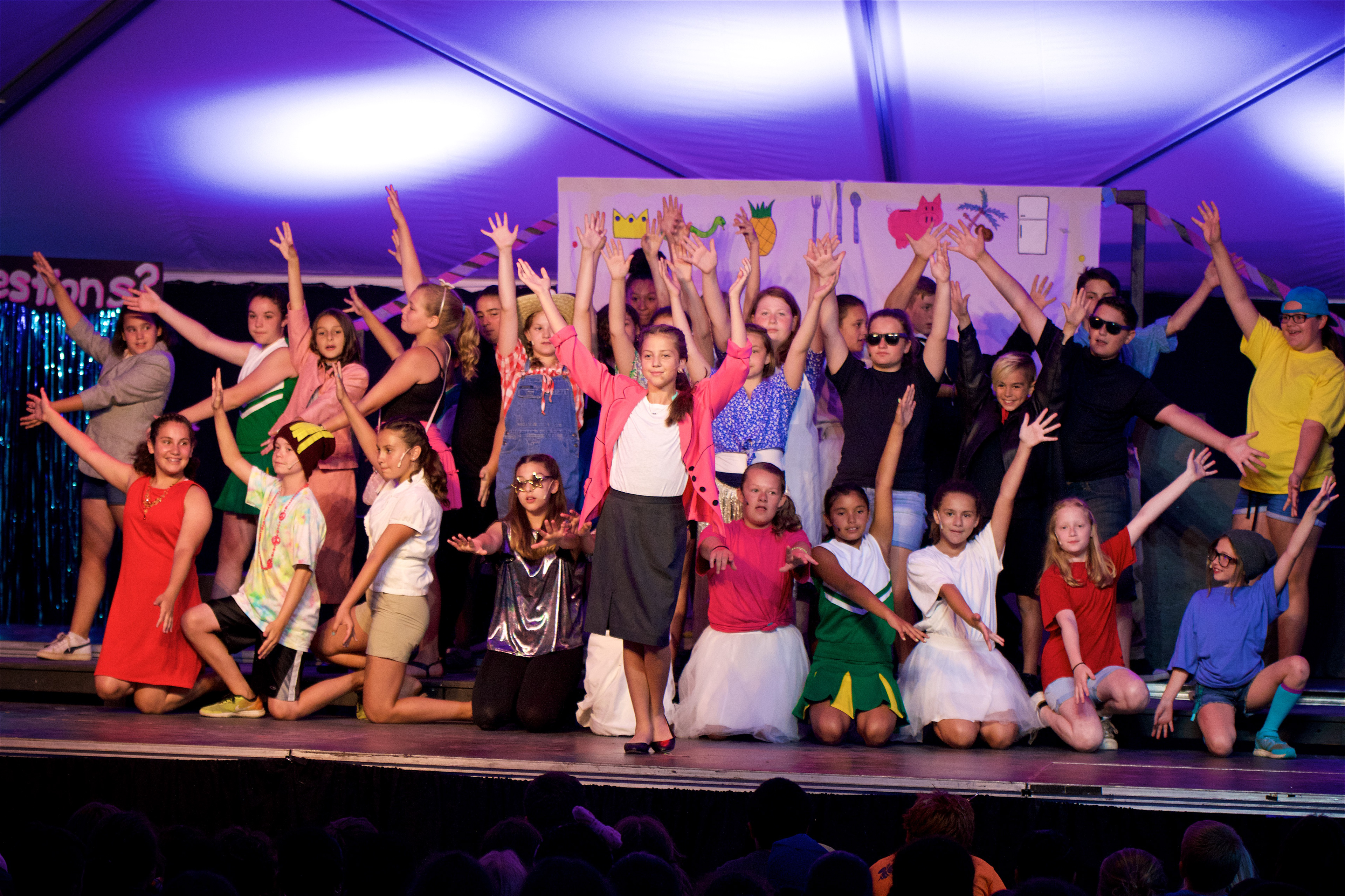 NOTE: 2020 camp will operate differently. MTC is still committed to providing a fun and SAFE camp experience. As a result, some of the traditions and activities listed below that we normally offer may be adjusted or changed for this year.
MYT FAQ
Summer theater programs come in all shapes and sizes - finding a theater program that offers a good experience and value for your family can be difficult. Only MTC offers a dynamic theater program in a day camp setting that combines the fun of summer camp with the excitement of theater. Don't spend your summer in a stuffy auditorium - kids already spend enough time indoors! MTC rehearses in the fresh air at the beautiful Meriden YMCA Mountain Mist Day Camp. This isn't your average summer theater - this is the Meriden Youth Theatre's MTC! You don't want to miss this!
MTC is less than $40/day for YMCA members.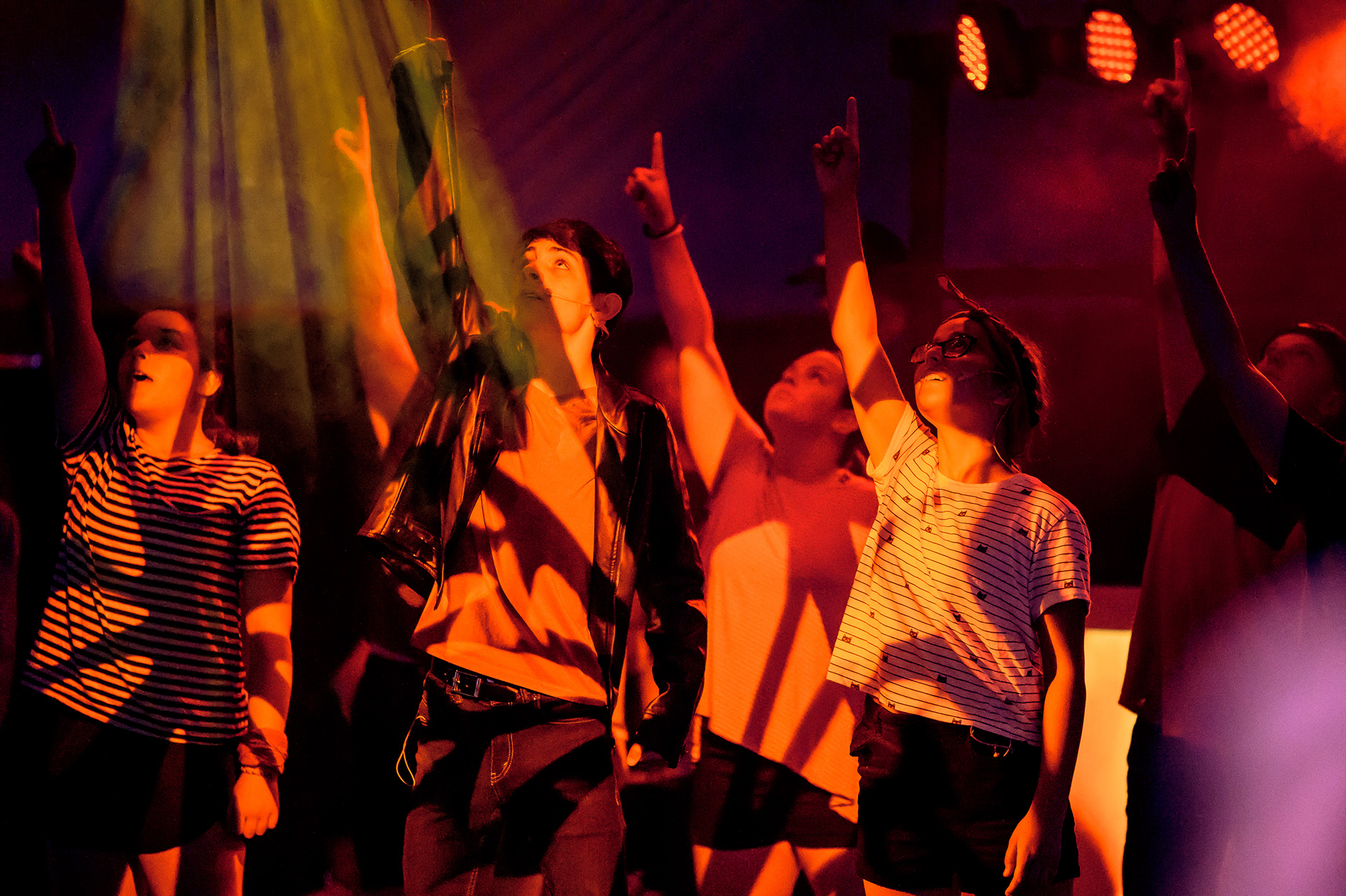 What is MTC?
The Meriden Youth Theatre combines theater and summer the way nature intended it - outdoors. This isn't a workshop - it's a full quality MYT production. In just two weeks, campers and staff will stage a show that looks like it's been in rehearsal for months. But the fun doesn't stop there - campers enjoy all the benefits of Mountain Mist Day Camp including swimming, the water slide, games, and the overnight. Both rehearsals and the performances are held in the MYTent. Don't let the venue fool you - the staff transforms the outdoor tent into a full blown stage, with all the seating, sound, and lighting you'd expect in an auditorium. Last year 100 performers took to the stage - you don't want to miss this!
An MTC Summer
The 10 week MTC summer is divided into 5 separate sessions, each 2 weeks long.
Each session offers a different experience for campers. 
Our first session is devoted to our "Rising Stars" (Entering Grades 1-4), where campers are paired with a CIT (Counselor in Training) to provide the best camp experience possible for our younger actors and actresses. Our second session is for our "Junior Company" (Entering grades 4-8) with a musical theatre training and a show appropriate for their experience level.
The third session is dedicated to our Teen Company (Entering grades 8-12), offering a fun, but intensive, theater experience. 
Dance camp will run session 4 (Grades 1-12) and our annual Backyard Broadway session will be held session 5 (Grades K-2).
An MTC Session
So how do we fit an entire production into just two weeks? The session begins with team building and a read through on Monday. Campers are introduced to the show and  audition on Tuesday. For the next six days we rehearse blocking, choreograph dances, practice vocals, paint sets, and prepare for the upcoming production. 
On the Thursday of the second week, MTC will hold the dress and tech rehearsals for the show - then it's show time!
Show Time
On the second Thursday, the entire camp returns in the evening for the overnight. MTC performs the show for the camp, then goes night swimming, has a pizza party, and gets to watch movies in the MYTent before going to sleep. The next day is a half day of camp. MTC returns to camp Friday night and Saturday night to perform the show for family and friends. Tickets will be avaliable at the door.
An MTC Day
Each day begins with rehearsals from 9-12 followed by lunch and free time. In the afternoon, MTC gets the entire outdoor pool to ourselves for free swim time and games with the MTC staff. Then the day wraps up with a final rehearsal before heading home. While MTC rehearses in the shade under the MYTent, it does get warm in the summer sun. Campers should bring water and apply sunscreen at home. This is camp, not the beach - sneakers are a must! Campers also need to bring a bathing suit, as we swim everyday. Sometimes we even get to go on the waterside!
Breakfast and Lunch
Campers will be offered a nut free breakfast snack and lunch. Menus will be on the YMCA website. If your camper prefers, they can bring a peanut and tree nut free lunch in a brown paper bag labeled with their name.
Auditions
All campers will audition, even if they just want an ensemble part. All students who register are cast in the show. Students should select several roles to audition and should prepare the recommended lines to read and musical numbers to sing. The cast list will be posted on the website. All roles are final. Auditions are usually held on the second day of camp, but the staff could also begin the audition process on the first day. Regardless, all cast members will have equal time to prepare.
Why did my child get this part?
The MYT Staff takes casting very seriously. There are many factors that contribute to putting a cast list together. The staff must see what is best for each individual and for the cast as a whole. Visit our "
About Us
" page to view our full Audition Policy. 
Registration
Register today at the downtown YMCA front desk! Since MTC is part of the Meriden YMCA's Mt. Mist Day Camp, registration is handled by the Meriden YMCA. You do not need to be a Meriden resident or a YMCA member to register.
Full member $385. Program member $435.All campers are cast in the show.
Attendance
Since MTC only has 9 days to put a show together, each day is extremely important. Attendance at camp each day is mandatory for participation. All MTC campers must be at all performances on Thursday, Friday, and Saturday (sessions 2/3 only). Those who can not participate in all performances will be limited to the ensemble.
Camp runs from 9 AM - 3 PM Monday-Friday.
CIT Program/Volunteer Opportunities
Each year during the first session of camp, the MTC staff trains and prepares active MYT members entering grades 9-12 in the CIT program. CITs are paired with staff members to guide and mentor them through the session. 
Transportation to Camp
Campers can be dropped off and picked up by a parent or guardian at Mountain Mist or take a bus. There are 5 bus lines that stop at various locations around the city (super markets, schools, etc). You will receive a bus schedule with your registration materials at the Downtown YMCA.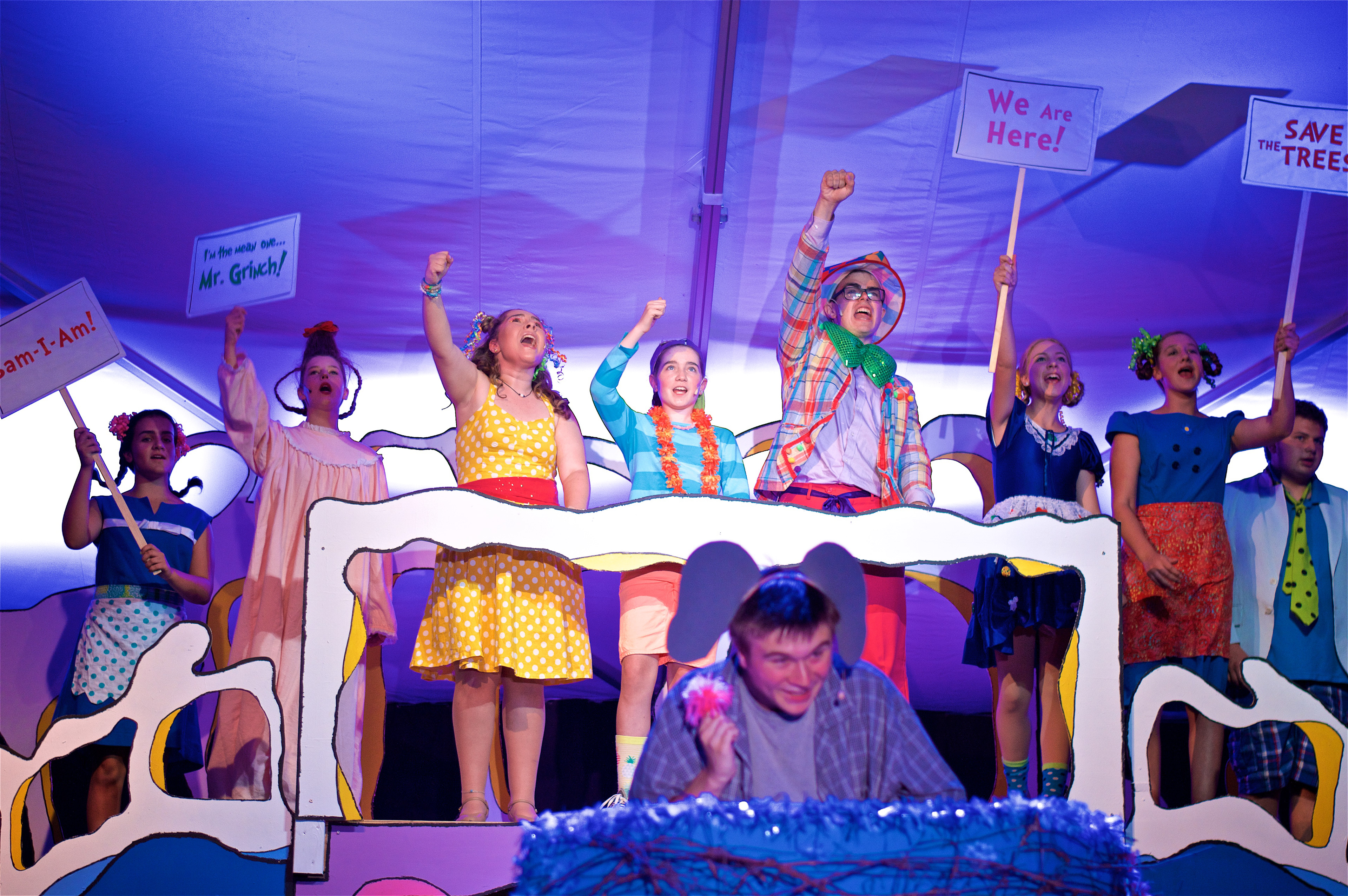 What if it rains?
While Mountain Mist is usually a sunny place, rain does fall from time to time. On rainy days, MTC gets bussed to the Meriden Youth Theatre's rehearsal hall in downtown Meriden. We will return to camp in time for normal dismissal procedures.
If the overnight (2nd Thursday of the session) gets canceled, MTC will perform for the camp on Friday. The Friday/Saturday night performance for the public is rain or shine and will only be canceled for severe weather.
Need to reach us?
Please send all questions and concerns to our email, myt@meridenymca.org.
As always, you can talk with Carolyn or the rest of the staff in person before or after camp.
(203) 4410-MYT
If you need to reach the staff during camp, text the staff at (203) 441-0698. We will make sure your message gets to the right person.  
You may also call the camp office.