Support MYT by placing an ad in our show program!
Thank you for helping us build great shows and great kids!
The Meriden business community, family, and friends generously support the theatrical productions of the Meriden Youth Theatre at the YMCA. This fall MYT is producing

LEGALLY BLONDE THE MUSICAL

and

FROZEN JR

and

FROZEN KIDS

 with over 100 students in grades K-12. Live theater is back this December at Edison Middle School!
We would like to offer you the opportunity to support all the participants and their efforts by placing an ad in this fall's digital program book. We expect over 1000 patrons to view your ads. 
This fall, we are going digital! Patrons will be given a QR code to scan upon arriving at the auditorium. Business ads will be given top billing - displayed on the top of

every

cast's digital program. In addition to full color ads, business can also include links to their websites, driving more audience engagement!
Ad deadline: November 24th
If you are submitting a fully designed ad or would like a logo/pictures to be included in your ad, you can upload them in the Google Form above. If the form does not work, you can email materials to
myt@meridenymca.org.
​​​​​​​
$40
Family Booster/Program Upgrade:
$25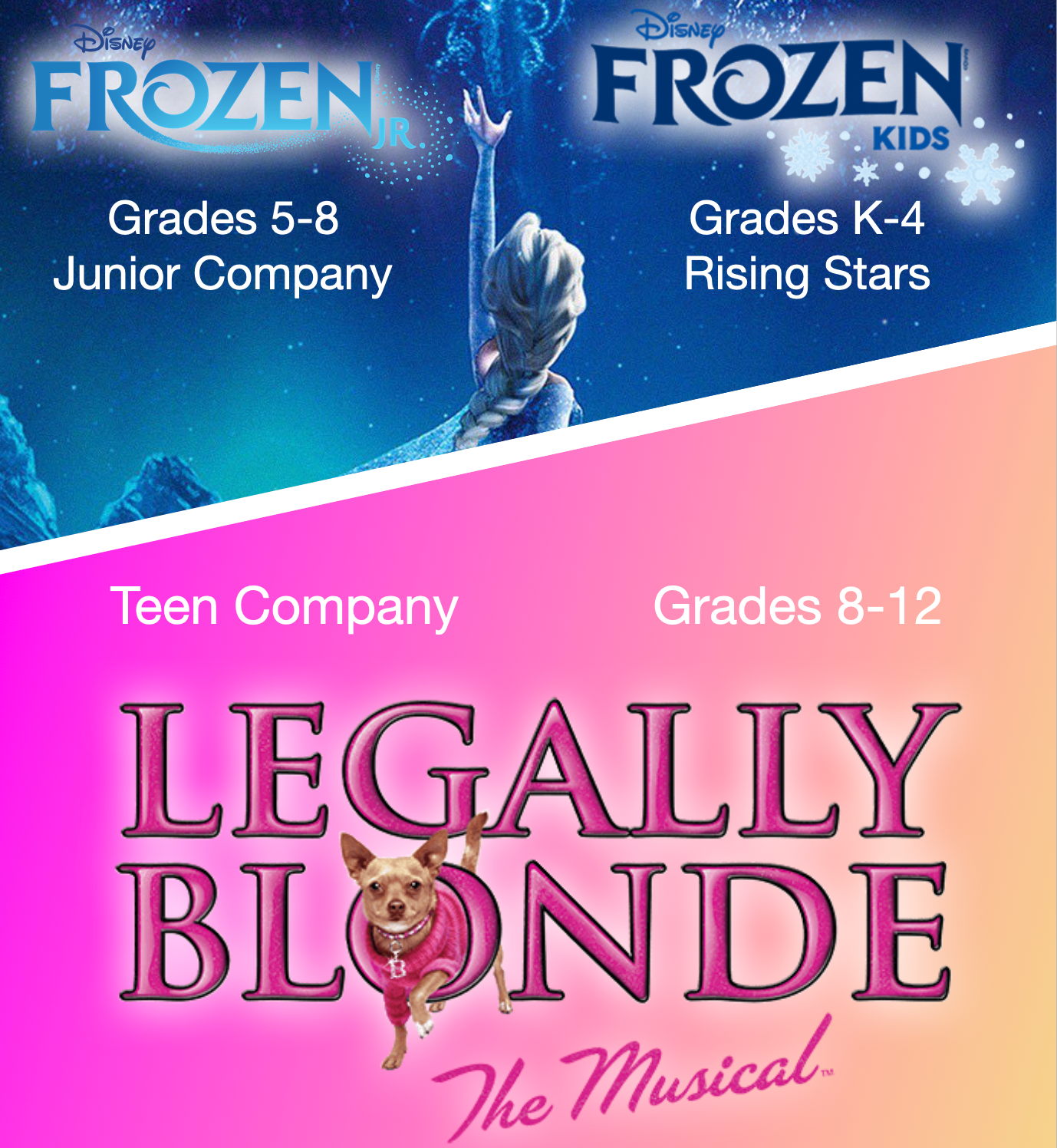 Thank you to our Fall 2019 sponsors!