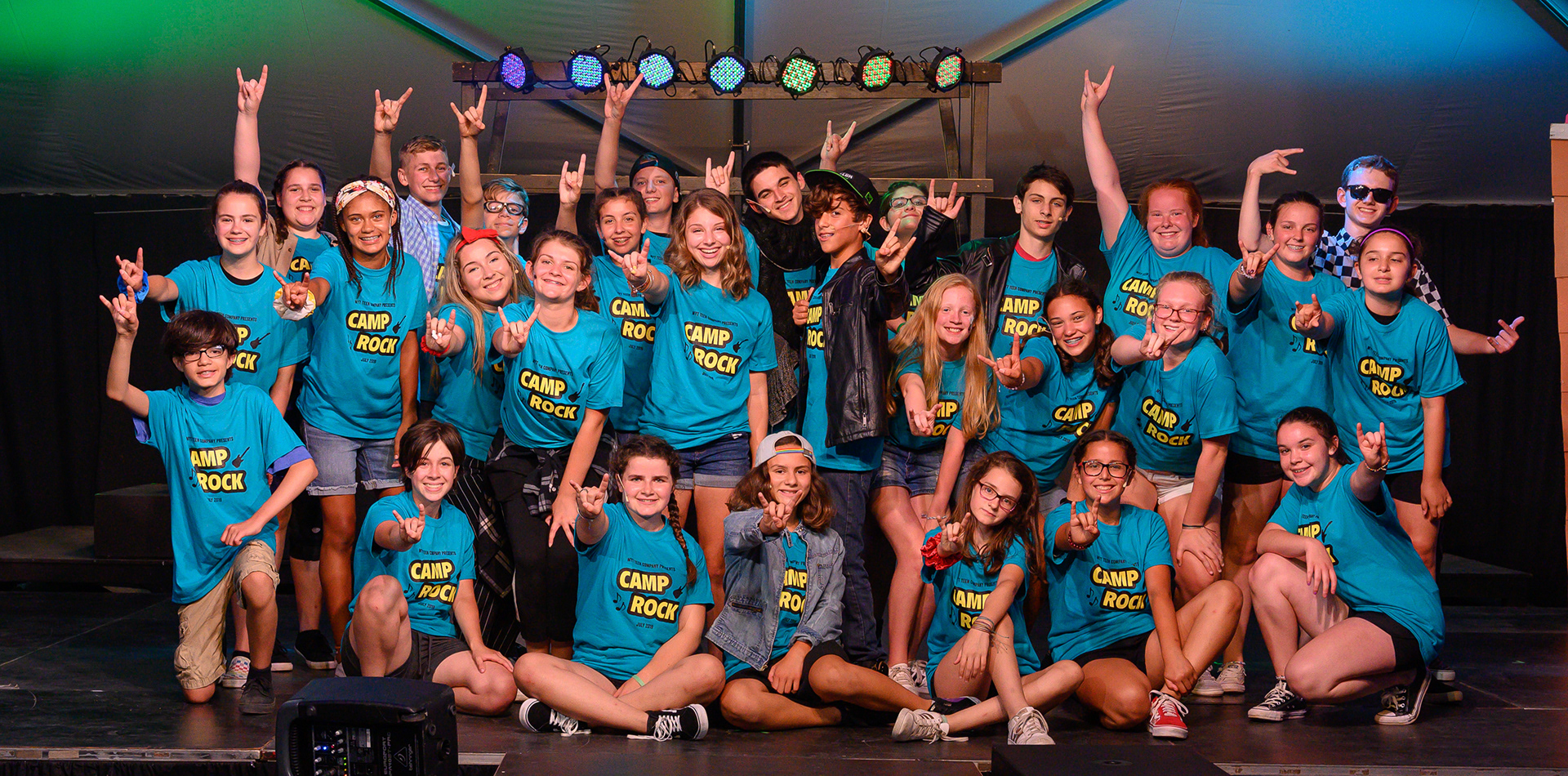 MTC '20: You Don't Want To Miss This
Musical Theater + Camp = MTC
MTC combines the quality of a full musical theater program with the fun and 
excitement of Mountain Mist Day Camp in the great outdoors!

MTC is a full day summer camp program that costs under $40/day for YMCA members. 
Please visit the
Meriden YMCA website
to learn about the registration and medical forms required to attend. All paperwork and medical forms must be submitted to the YMCA the Friday before a camp session begins.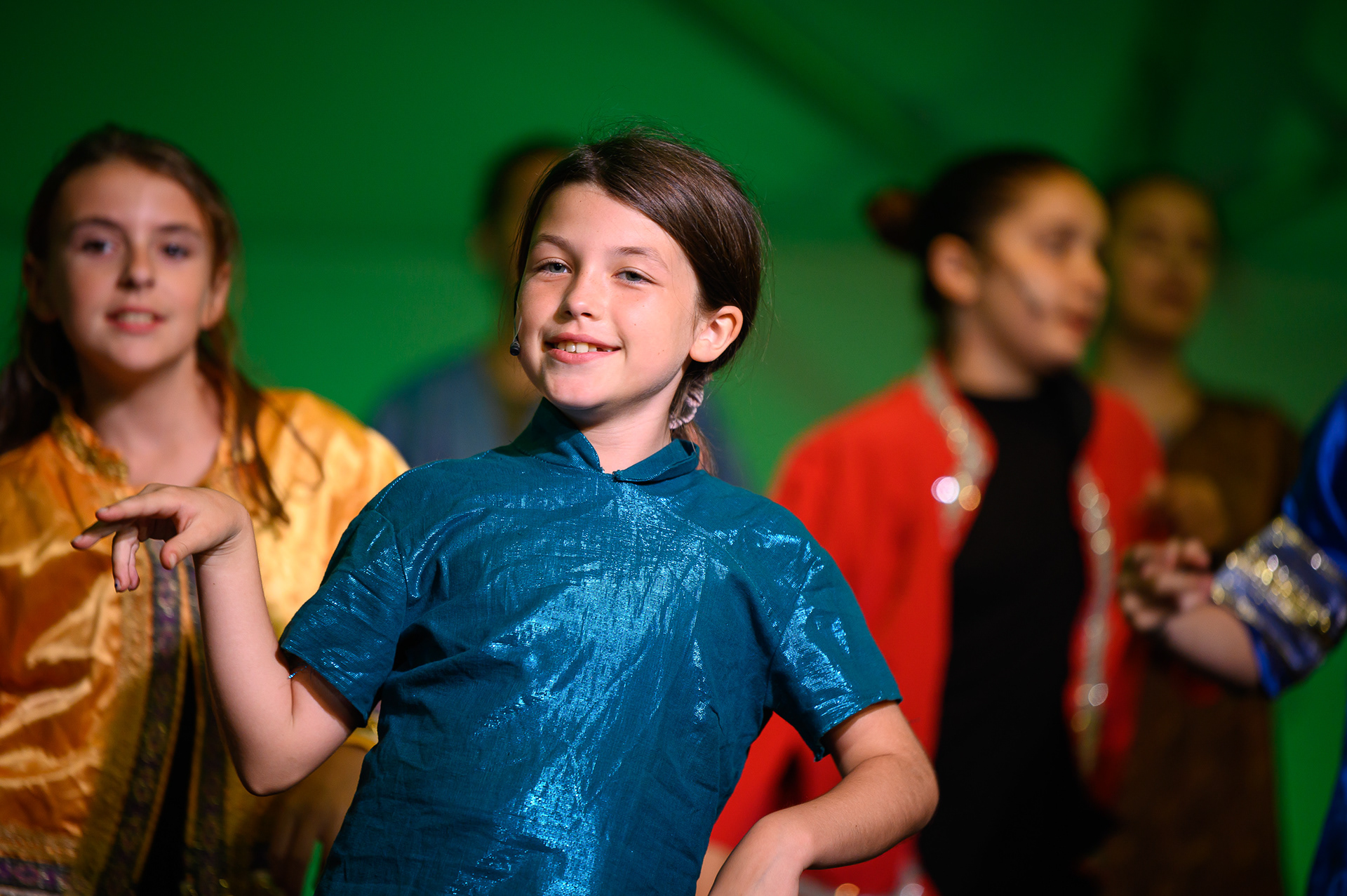 Our Program
MTC (Musical Theater Camp) is MYT's summer program located at Mountain Mist Day Camp (576 High Hill Rd, Meriden), where we put on a show in just two weeks!  Each production includes all aspects of a full production from auditions and choreography to full set and costumes. This fast-paced production is never boring! We rehearse for about 3 hours in the morning, break for lunch, enjoy free time and pool time, and rehearse some more at the end of the day.

A Day In The Life
The best part about our program is that it's a summer camp that actually rehearses outside! We rehearse every morning under the shade of the MYTent and then enjoy games and pool time outside. Most theater camp programs take place inside, but we like to spend our summer in the fresh air. However, if it were to rain, we would head over to our downtown rehearsal hall. In addition, Mountain Mist also offers free lunch and breakfast to all campers!
An MTC Session
The summer is divided into 2 week sessions. On day 1 we introduced the show to everyone with a read through. Day 2 the campers audition. On days 3-8 we learn choreography, block the show, and rehearse. On day 9 hold tech rehearsals. That evening (2nd Thursday) we perform our show for the entire camp. Then the celebration for all the hard work begins: the overnight! MTC gets to swim at night, sit around the campfire in our NEW unit, watch movies, and camp out in the MYTent! 
Show Time!
MTC performs the show several times. First, on Thursday for the camp overnight. Then again on Friday and Saturday nights for family, friends, and the public. (Session 1 will not perform on Saturday).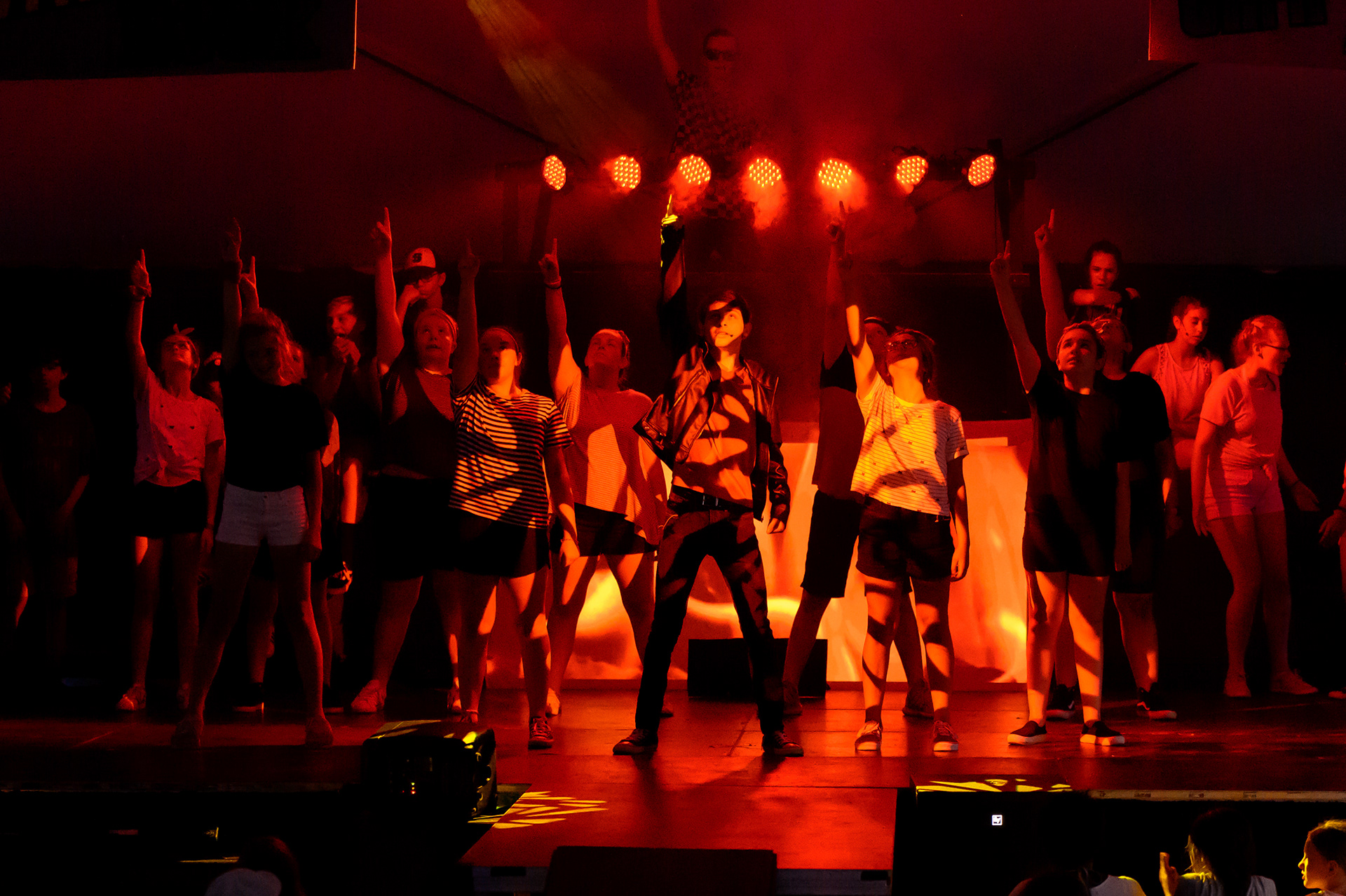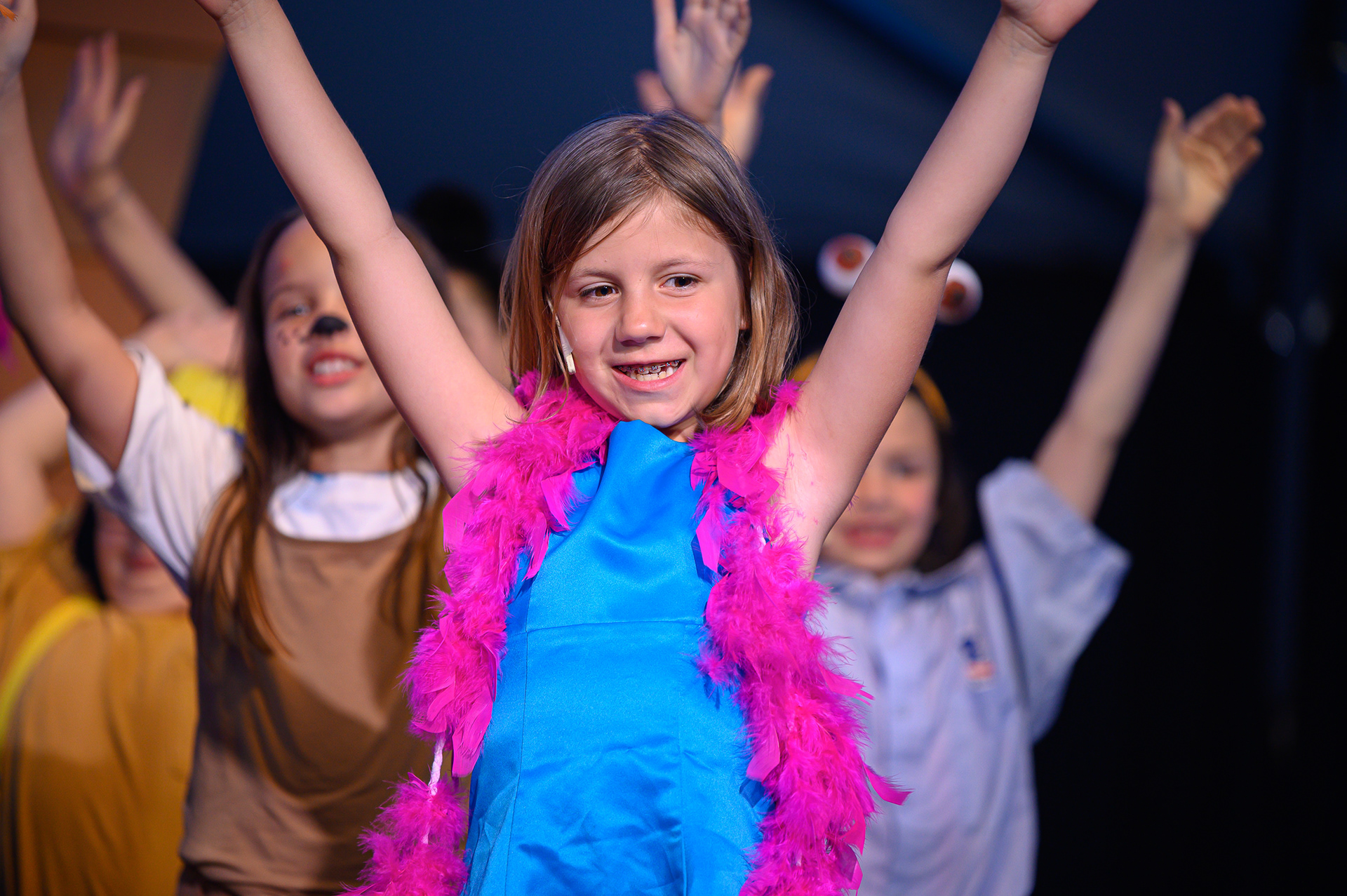 ANNIE KIDS - (RISING STARS Grades 1-4)
We are excited to announce our first session program is now expanded to include students entering grades K-4 this year! The show Annie KIDS will give all our campers the chance to shine on stage. With classic songs like "Hard Knock Life," "Easy Street," and "You're Never Fully Dressed Without A Smile," this is one session you can't miss!
CIT Program
Selected Counselors in Training (9-12 graders) asset the MTC Staff in choreographing, planning, and producing the show! Each CIT will be mentored by a staff member and assigned to campers as a "buddy" during this camp session.
SCHOOL HOUSE ROCK JR (JUNIOR COMPANY - Grades 4-8)
Knowledge is power and at MTC, our campers know a lot: Like how bills are passed, when the Louisiana Purchase was made, the order of planets in the solar system AND how to use conjunctions! WOW! (Interjection) It's going to be an awesome 2nd session of MTC for our newly named JUNIOR COMPANY. 
For the first time, our 2nd session production will perform on Saturday night (in addition to Thursday and Friday).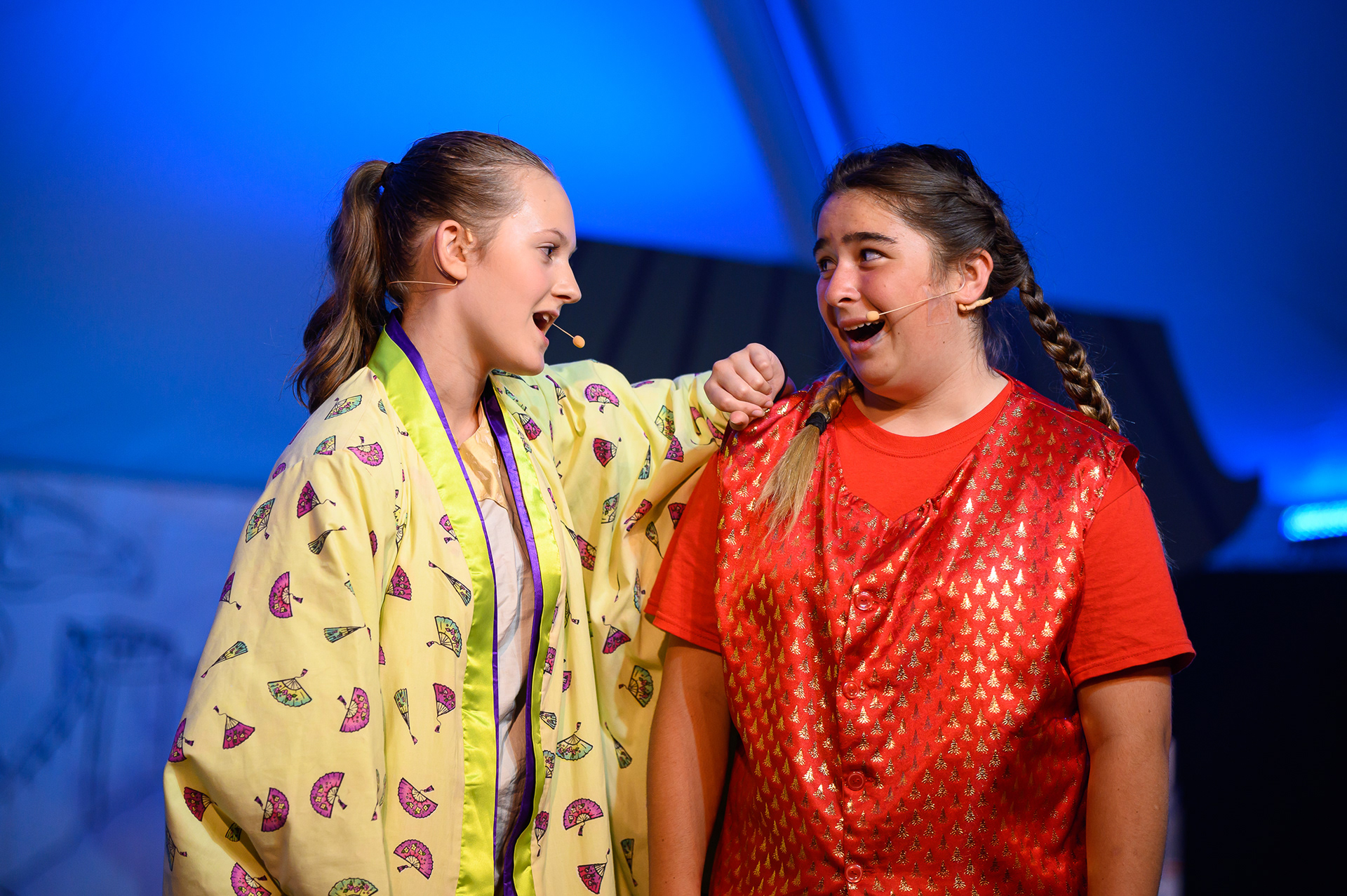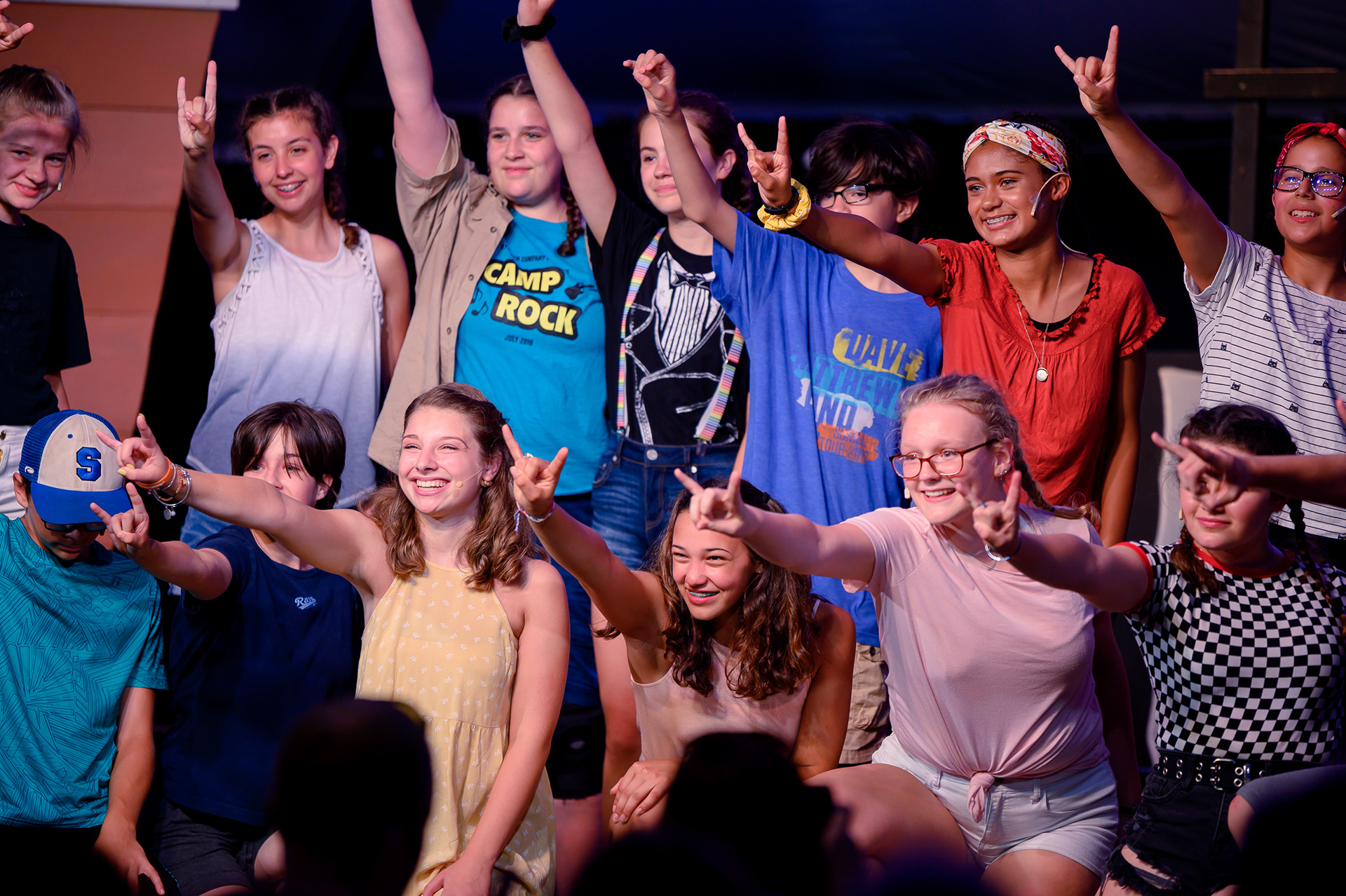 ONCE ON THIS ISLAND JR (TEEN COMPANY - Grades 8-12)
This summer: WE DANCE! The Teen Company will tell the story of two different worlds. Once on this Island just wrapped up a wildly popular Broadway revival. This beautiful story is told through breathtaking songs - we can't wait to put this together with our teens! Join us!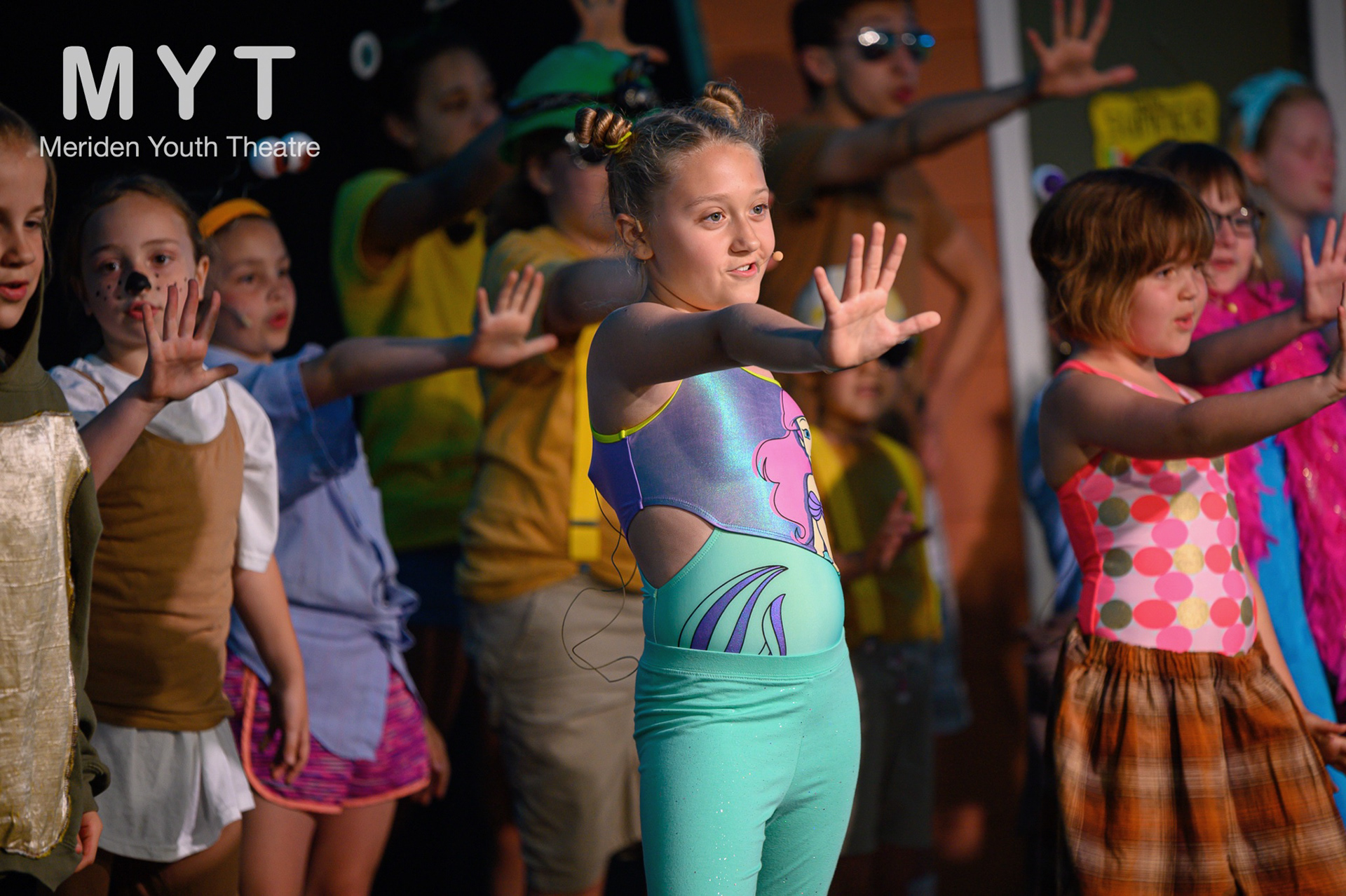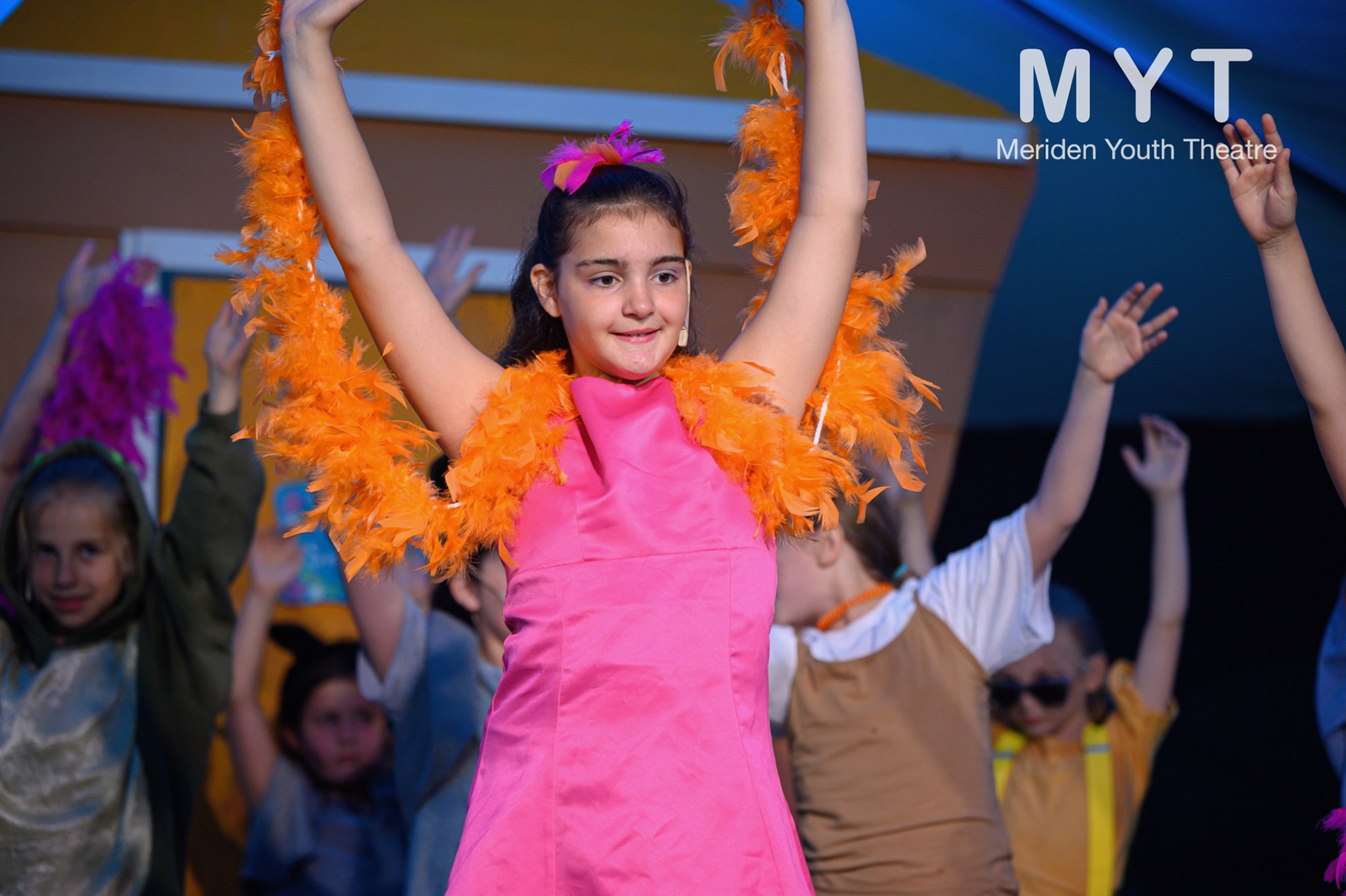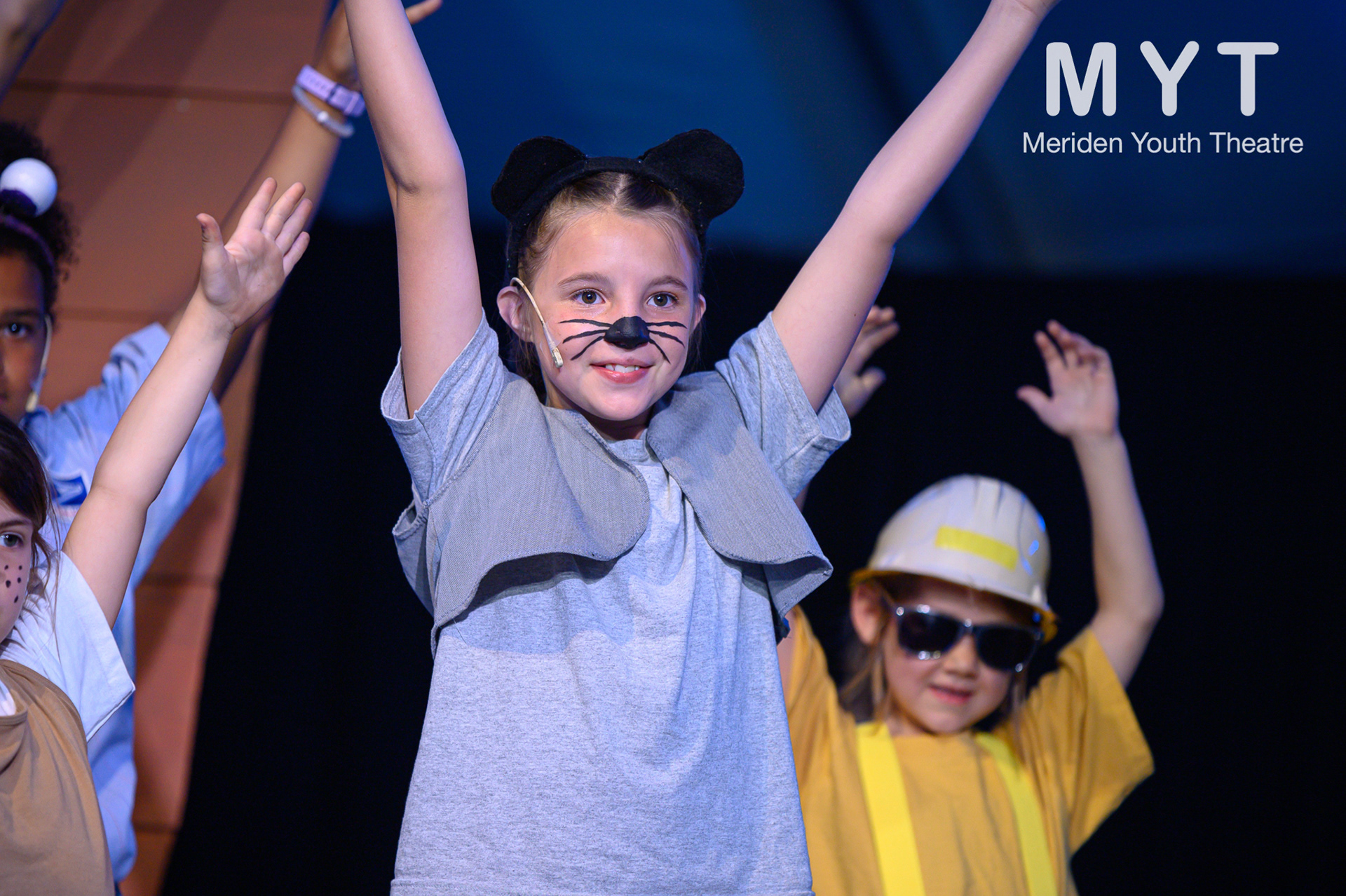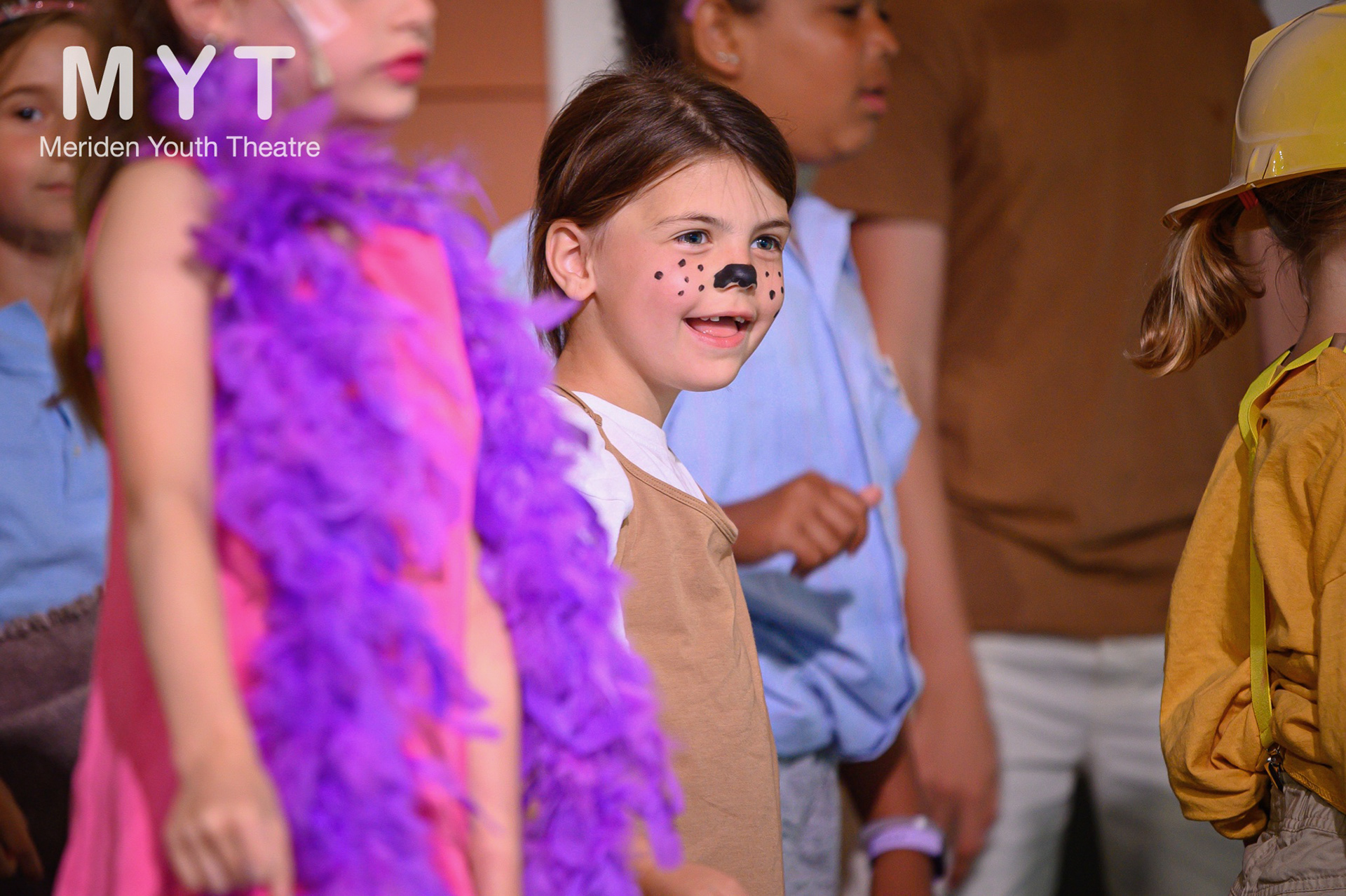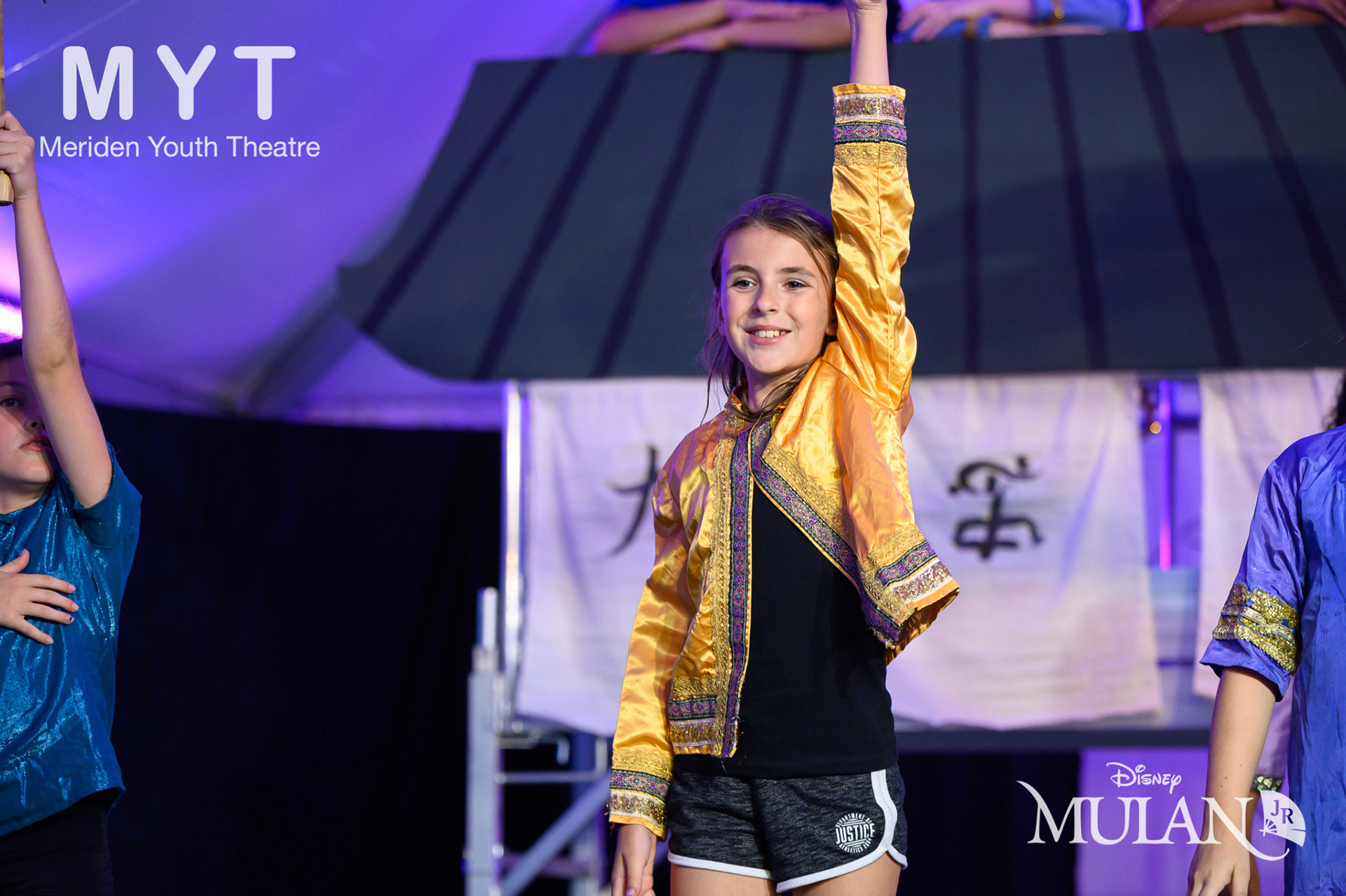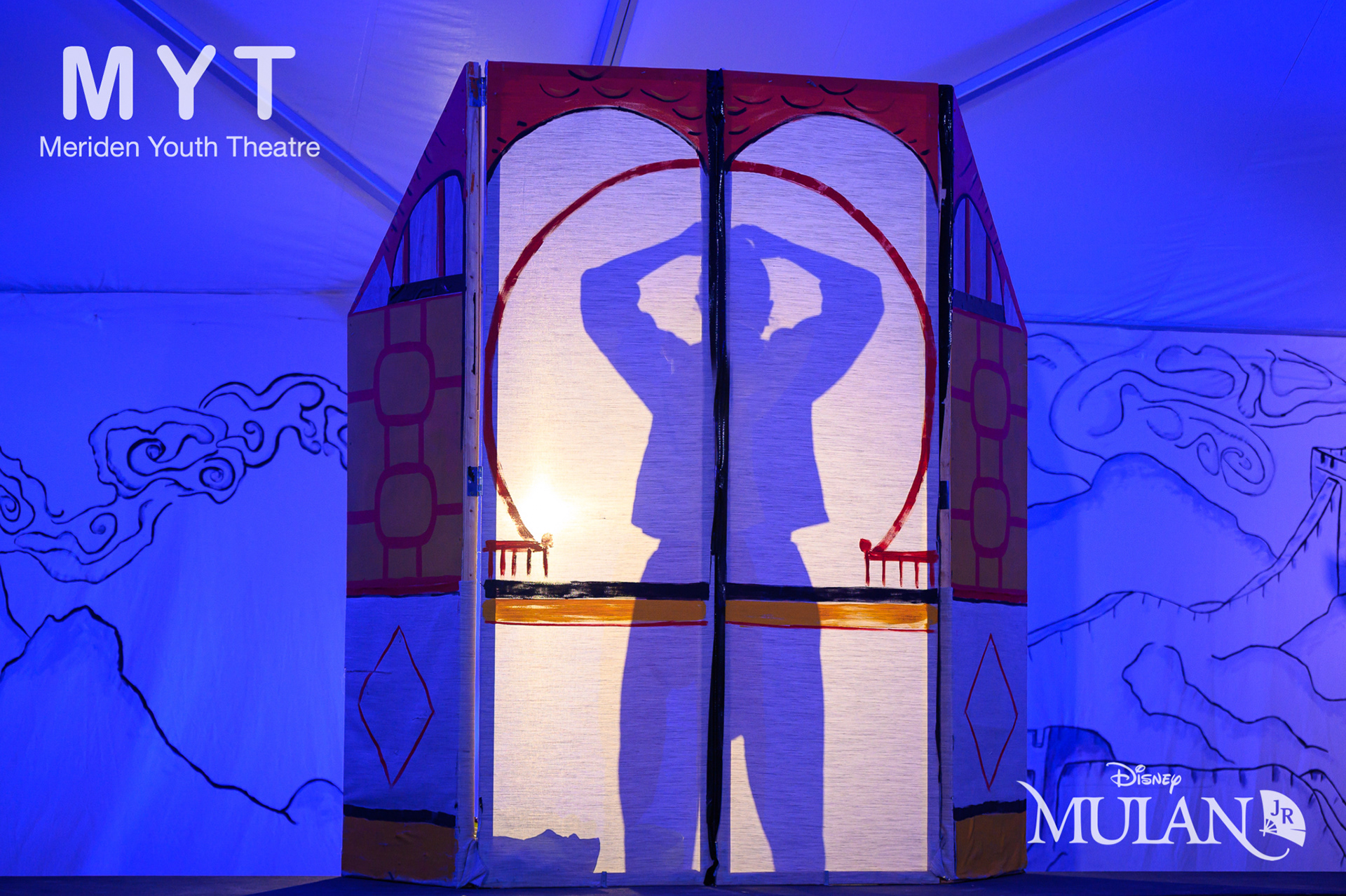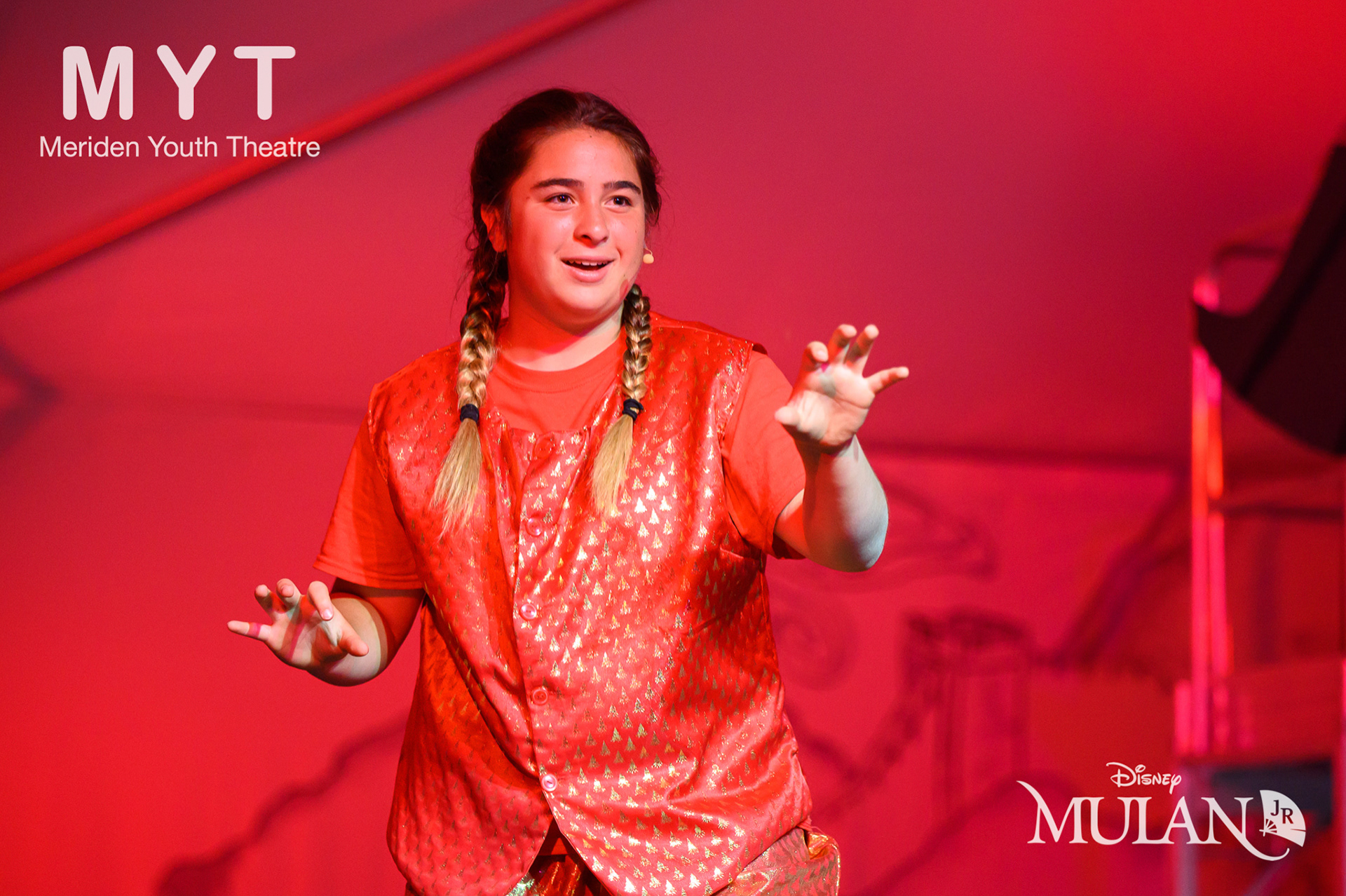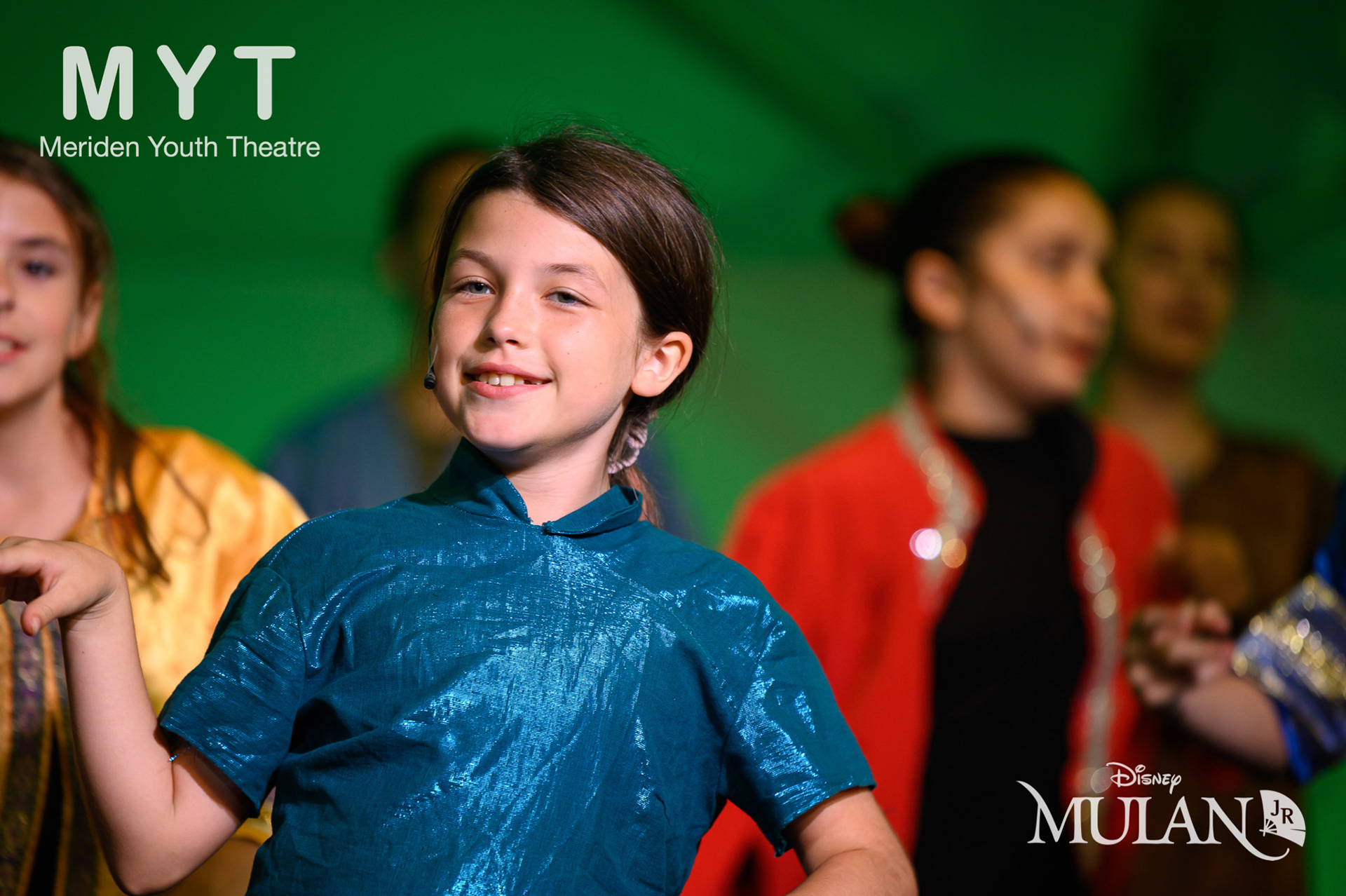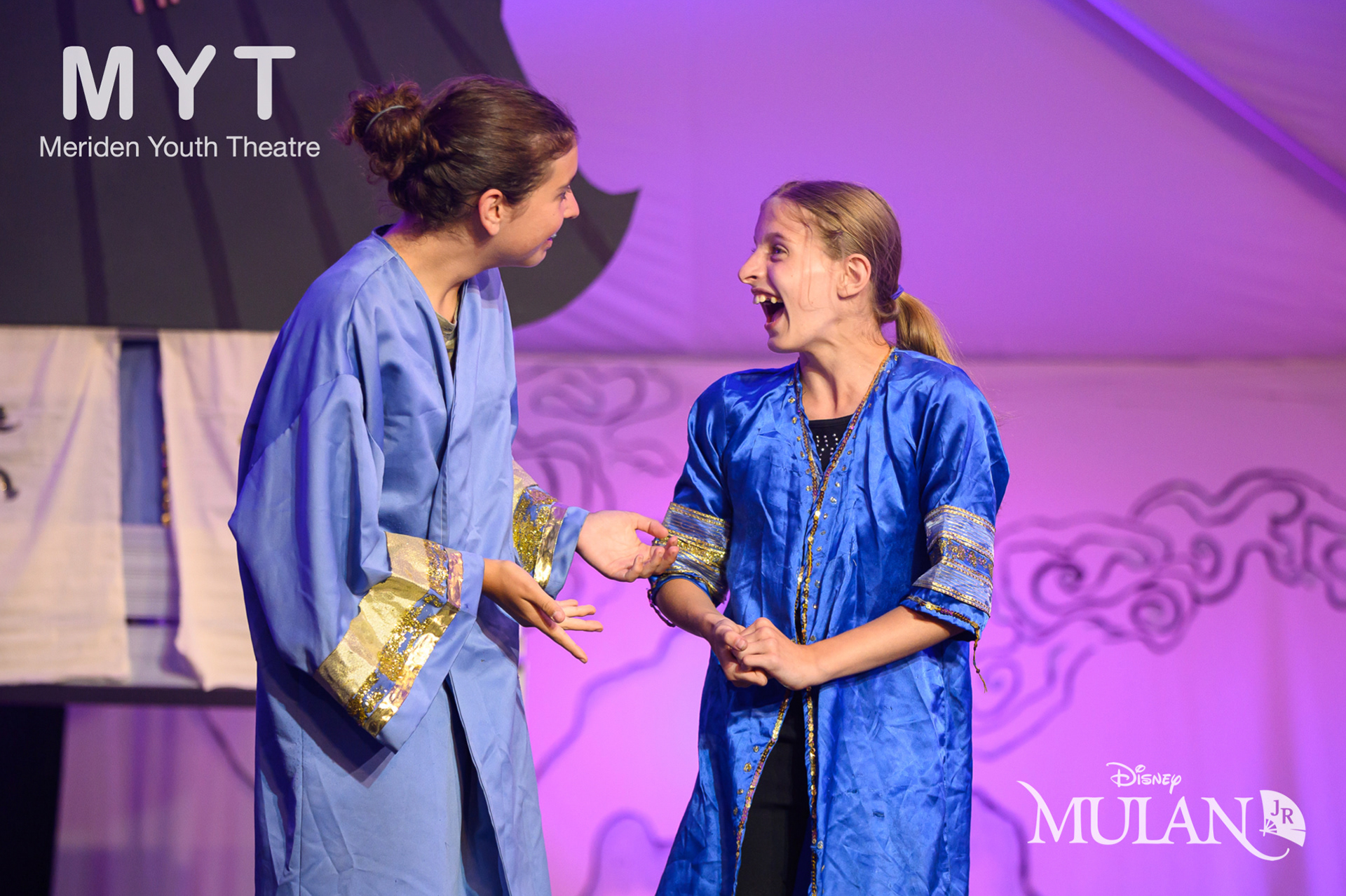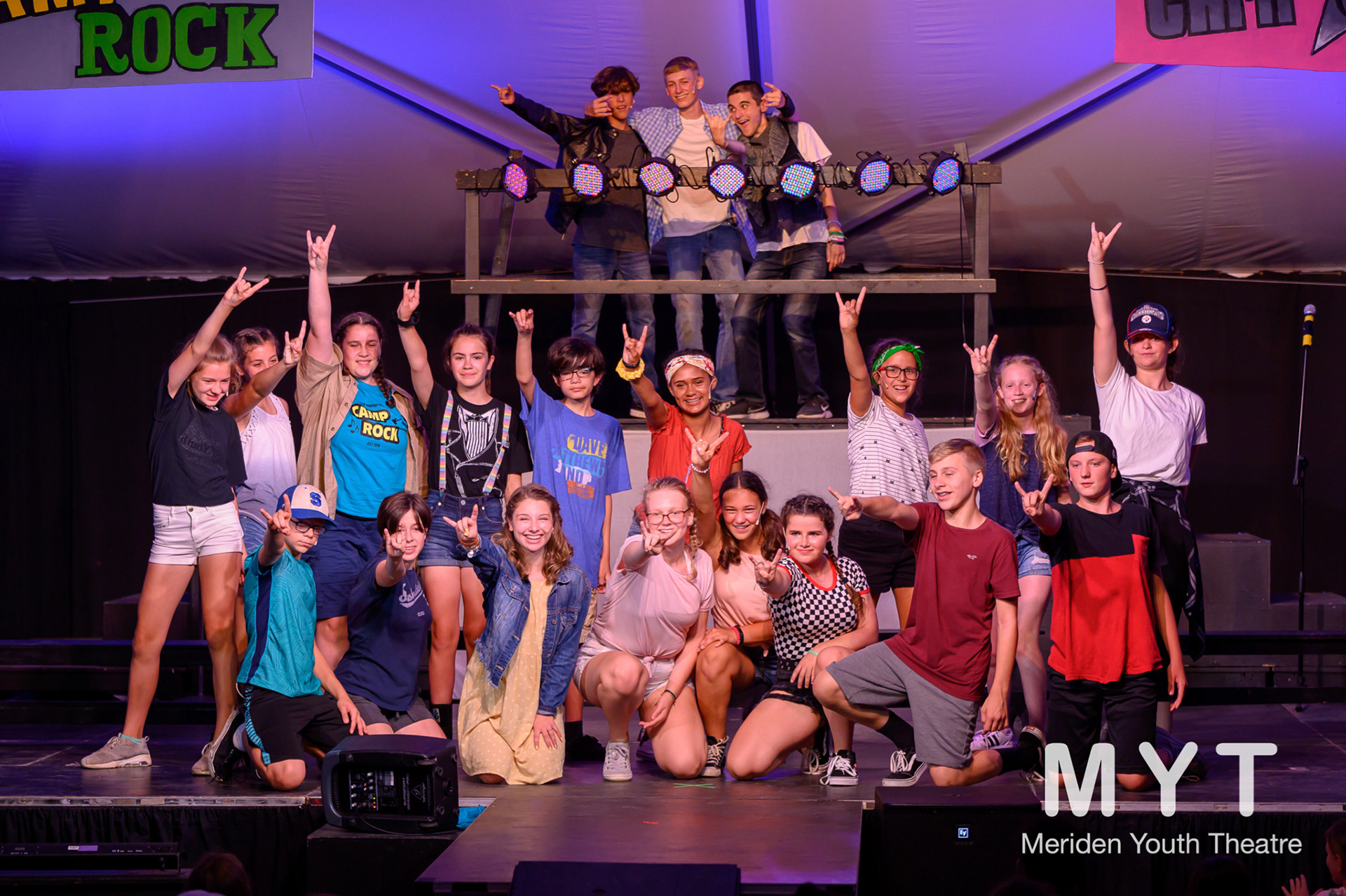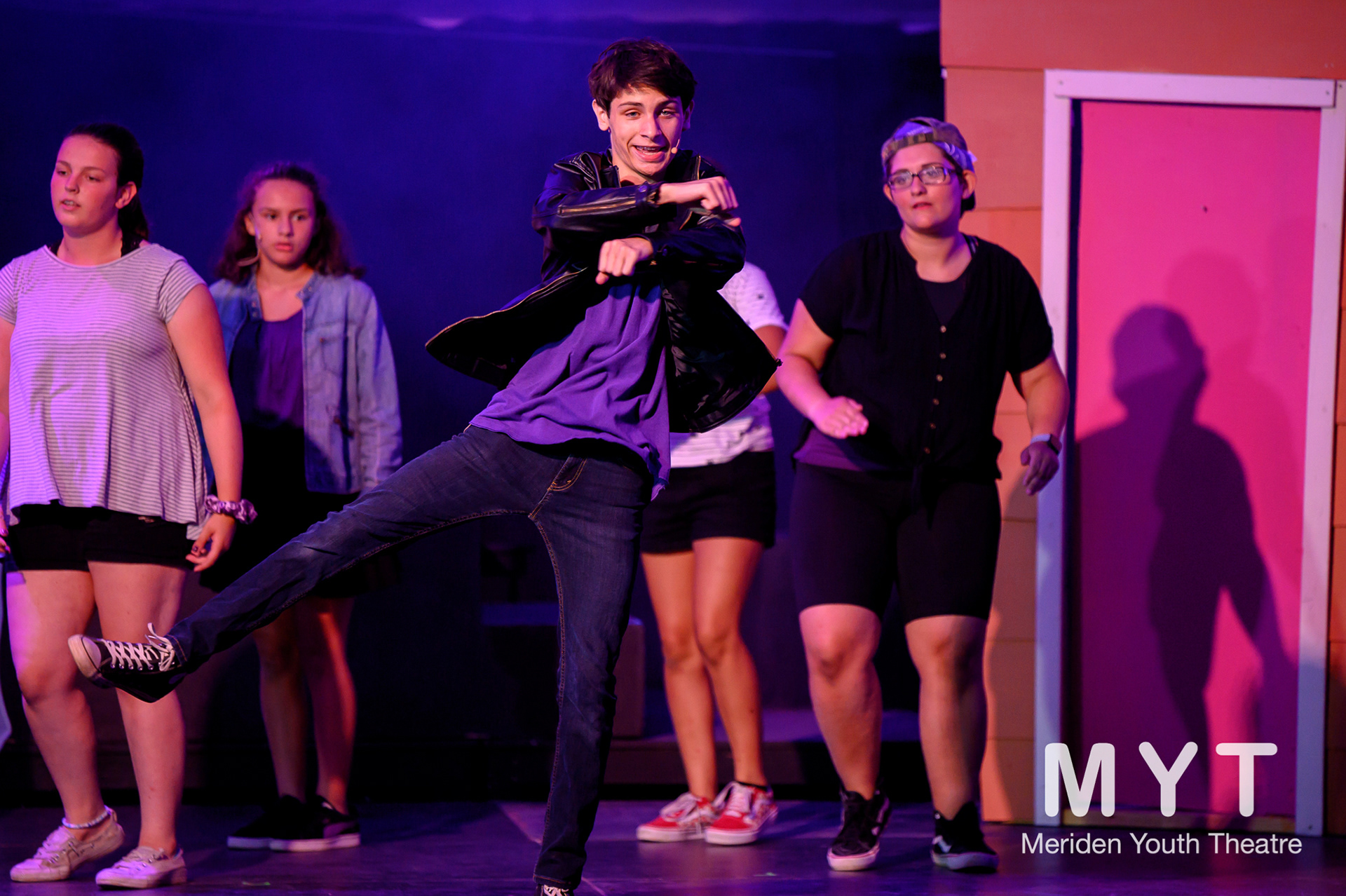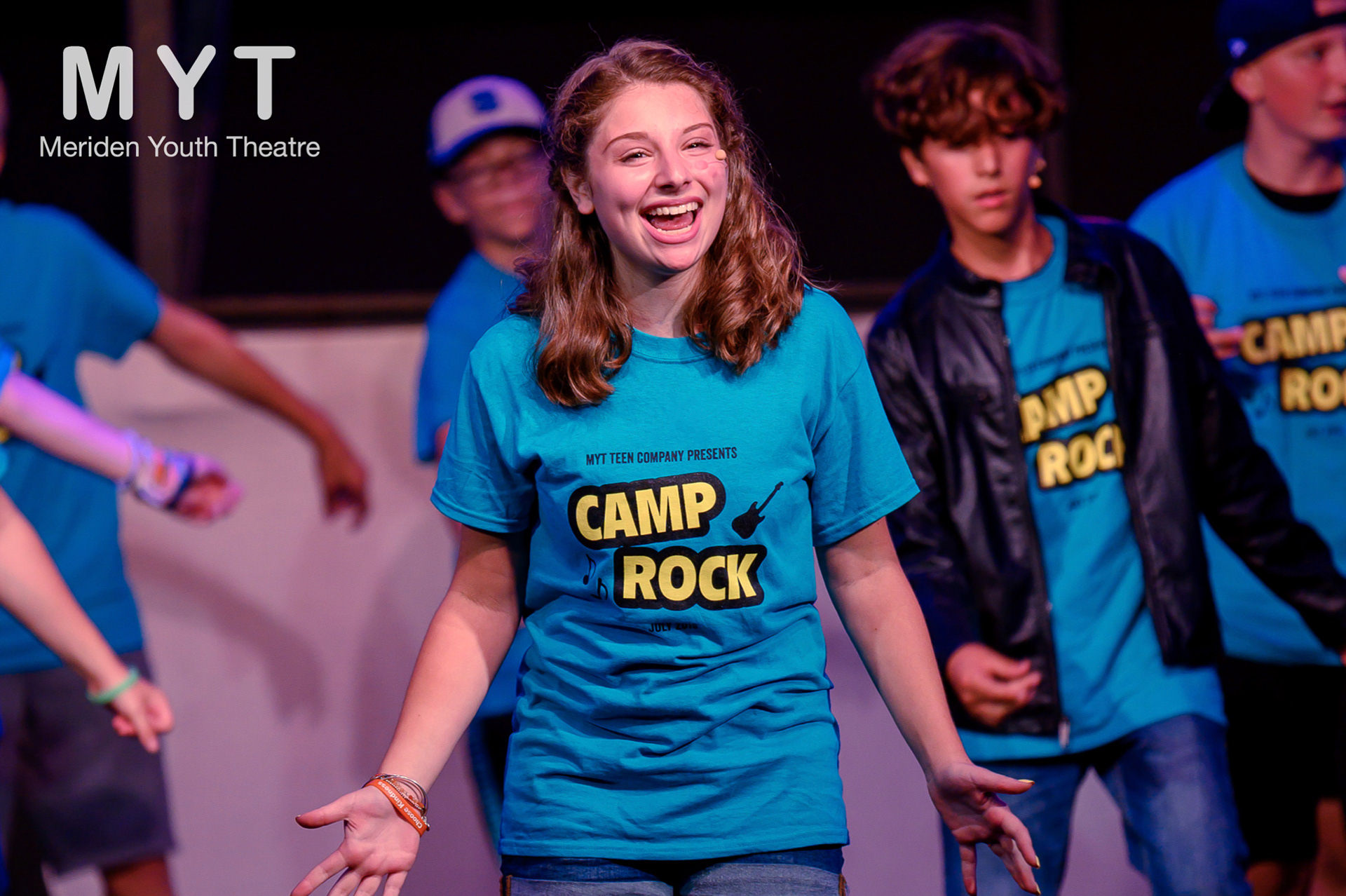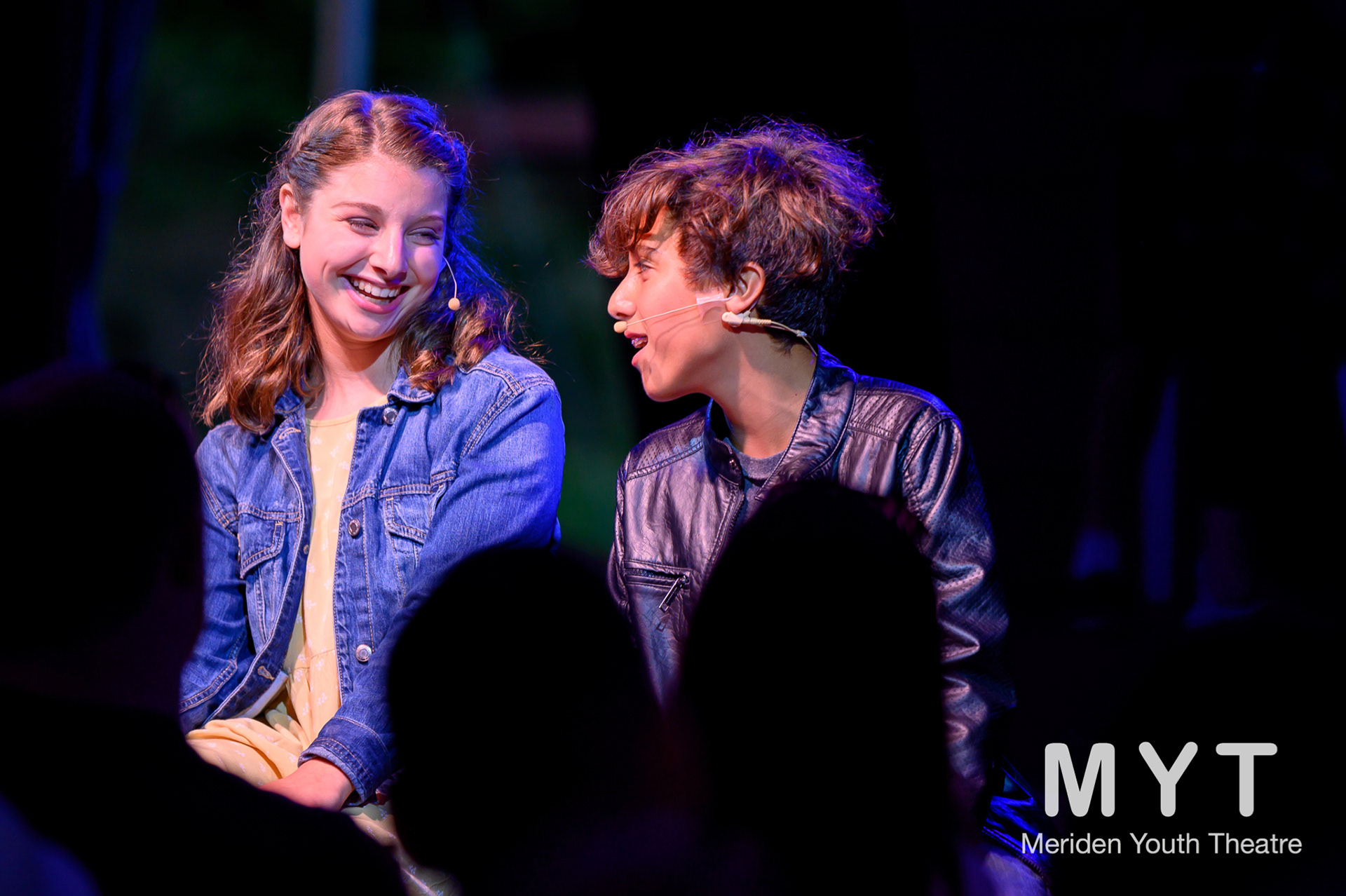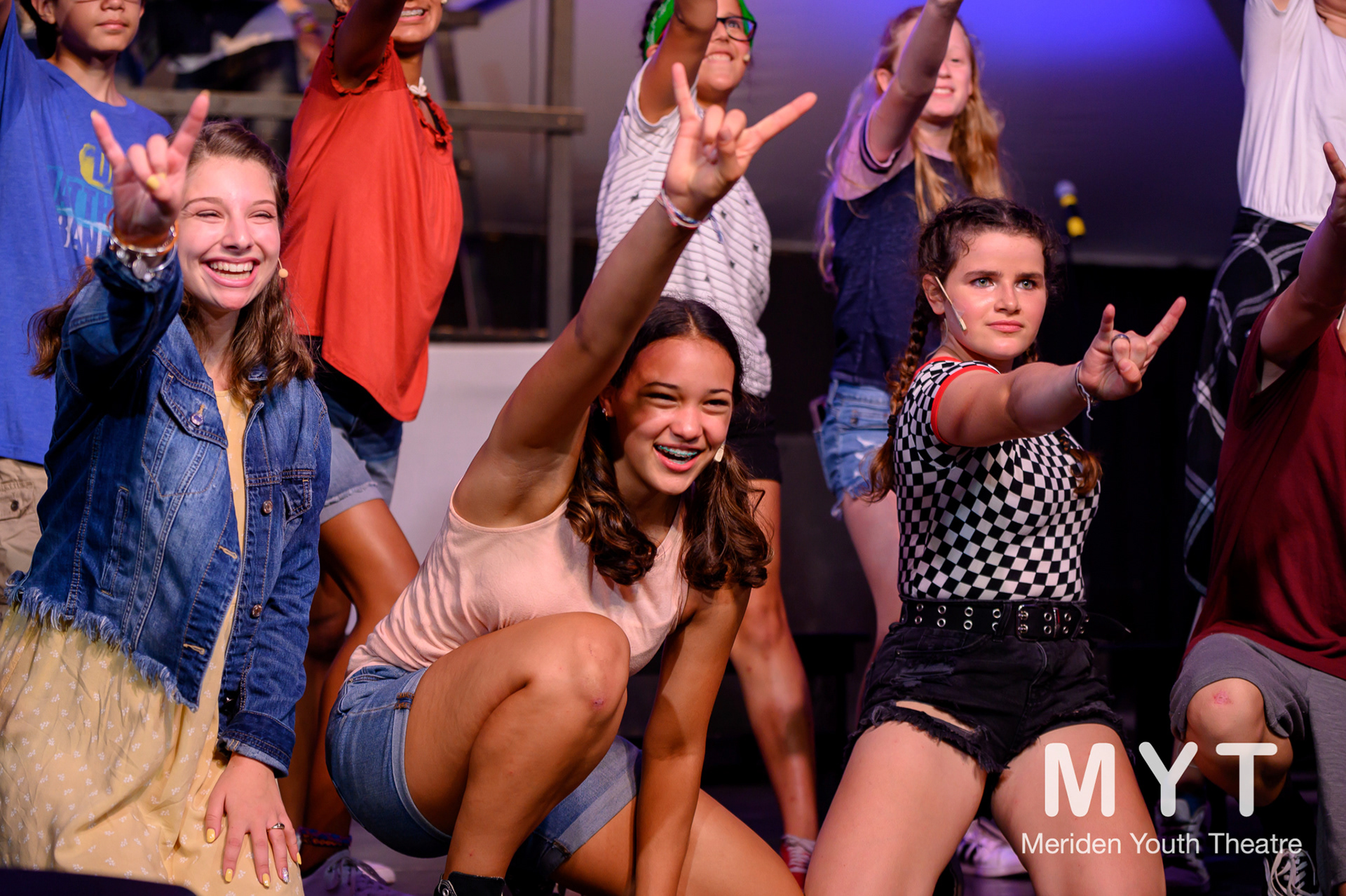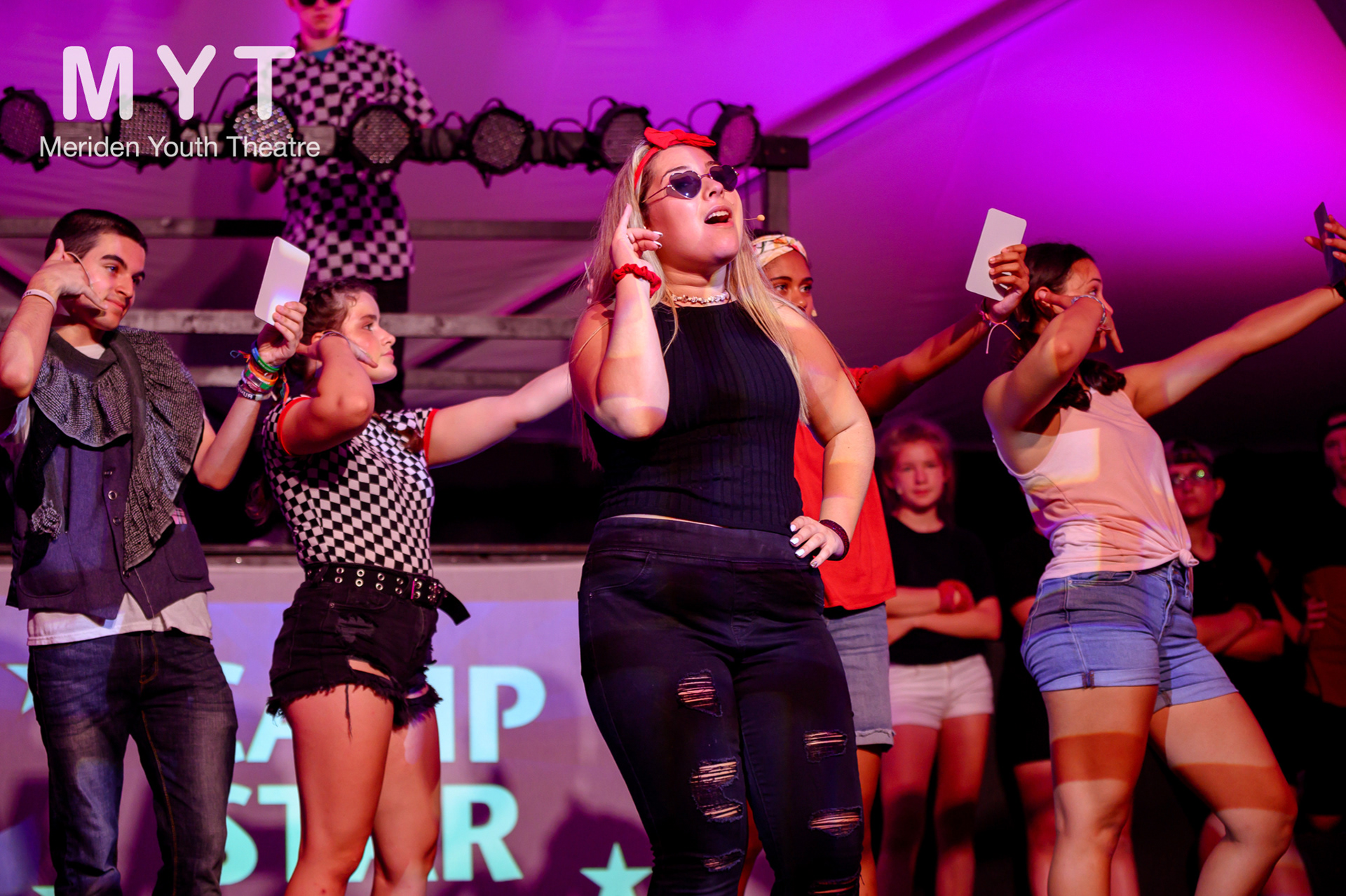 A True "Summer Theater Camp"
Don't spend your summer in a stuffy auditorium - kids already spend enough time in school! MTC rehearses in the fresh air and puts the 'summer' and 'camp' back in "Summer Theater Camp." We rehearse each morning under the shade of the MYTent. Between rehearsals, campers get to take part in camp activites, swim in the pool, play on the courts, and even use the water slide! 
On rainy days, we head to our rehearsal hall downtown. 
The MTC Staff
MTC is run by a mix of educators and MYT alumni who love to share their passion for theater with others. The MTC Staff has been working together at camp for over eight years and loves to see how each summer season continues to raise the bar. Because we always have at least five staff members, we are bale to cater to more children individually to help develop their skills in small group and whole group settings.
You Don't Want To Miss This
Ready to join us? Register today at the downtown YMCA today!