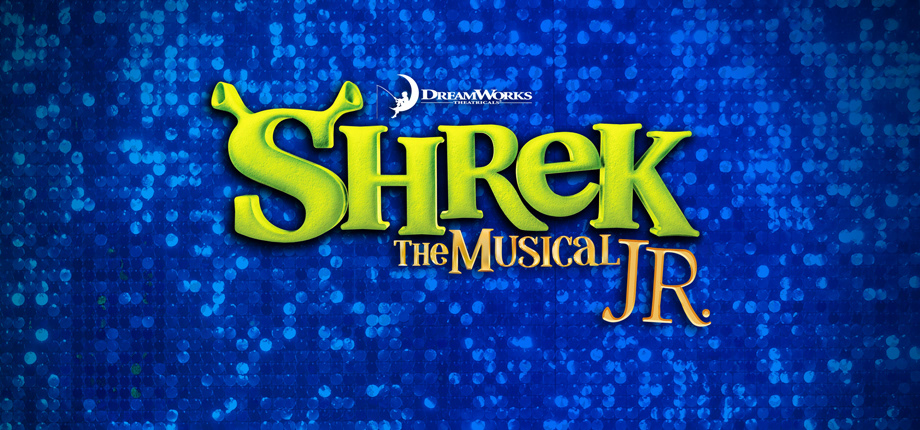 Group 1: 9:45-1:00 (Shrek & Donkey stay until 2)
Group 2: 9:00-12:30
Group 3: 9:00-12:30
Group 4: 9:45-1:00
Rehearsal and Attendance Polic

y
Since we are working with an accelerated rehearsal schedule, attendance at each of the 6 rehearsals is extremely important. Anyone missing more than 1 Saturday rehearsal will lose their part. If you are unable to attend in person due to illness or required quarantine, you must attend rehearsal virtually on Zoom. 
As is long standing MYT tradition, Saturday rehearsals will be held from 9-1. Select characters may be asked to stay until 3, with advanced notice, to block scenes. 
All rehearsals will be held outdoors at Mountain Mist Day Camp. Face masks are mandatory for the entire rehearsal for staff and students. The rehearsal arrangement will vary from week to week, but each rehearsal group will remain fully distanced from the other groups. Within a rehearsal group, social distancing will also be observed. For character work and dancing, students will be spaced at least 6 feet apart. For vocal rehearsals, students will be spaced 12 feet apart and face the same direction. These regulations are in accordance with the CDC, OEC, and CT State Department of Education. We have also been in contact with the Meriden Department of Health regarding local health conditions.
All MYT participants must perform a self assessment prior to leaving for rehearsal to identify fevers or other symptoms that may be associated with COVID-19. If the answer to any of these questions is yes, staff or students must stay home and attend rehearsal virtually on Zoom.
Do you have a fever (100.4 degrees or higher)?
Do you have a cough not associated with other conditions such as asthma or allergies?
Do you have a new loss of taste or smell?
Do you have chills?
Do you have muscle aches not associated with athletic injuries or overuse?
Do you have shortness of breath?
Do you have a headache, not associated with being overtired, eye strain, etc?
Do you have a sore throat?
Have you experienced a new onset of gastrointestinal symptoms such as nausea, vomiting, diarrhea or loss of appetite?
Have you, or anyone you have come in close contact with, been diagnosed with COVID-19 within the last 2 weeks?
Have you been asked to quarantine or self-isolate by a medical professional or a local public health department in the last 2 weeks?
Have you traveled in the last 14 days to a location that requires self-quarantine according to Executive Order number 7BBB?
Upon arrival at Mountain Mist, staff will ask you to certify your child meets the above requirements and take your student's temperature. It is important we all meet the above requirements to keep everyone safe. 
The health and wellbeing of your child, the cast, and staff is more important than any show or rehearsal.
Directions to Mountain Mist 
Health check point will be at the entrance to the Lower Pavilion (same as MTC). 
The address for Mountain Mist is 576 High Hill Road, Meriden. If you've never been to Mountain Mist, please note that GPS likes to get confused. There are two "High Hill Roads" (well, really one, but it's divided by a dirt road that's inaccessible by car). The Meriden half is accessible via Thorpe Ave (off East Main Street). At the end of High Hill Road is Mountain Mist. If you approach High Hill Road from Wallingford, you'll end up at New Life Church. It's worth checking your route on Google Maps before hand to avoid an unnecessary detour.
Rehearsal & Filming Dates
Rehearsal Dates: Sept 12, 19, 26, Oct 3, 10, 17
Filming Dates: Oct 24, 25, 25, 31 and Nov 1
The production will be filmed at camp on Oct 24, 25, 31 and Nov 1. Only 1 group will be called to film at a time. Most groups will only need to attend 1 filming day. The filming schedule will be decided and sent out by the end of September. For now, please reserve all 4 days. YOU MUST BE PRESENT TO FILM, NO VIDEO FROM HOME WILL BE ACCEPTED. IF YOU CANNOT COMMIT, PLEASE DO NOT REGISTER. We will be offering exciting virtual opportunities over the winter as well if the show schedule does not work for you.
Microphones will be sanitized between each user. Masks will not be worn during filming, but will be required when actors/actresses are "off stage." We are also exploring the use of face shields, but have not made a decision on this matter. The blocking and choreography will ensure performers stay 6 feet apart. When singing, we will ensure performers will face the same direction and use "movie magic" to make it appear as if they are singing to one another. 
The show will be filmed and streamed online the first weekend in December.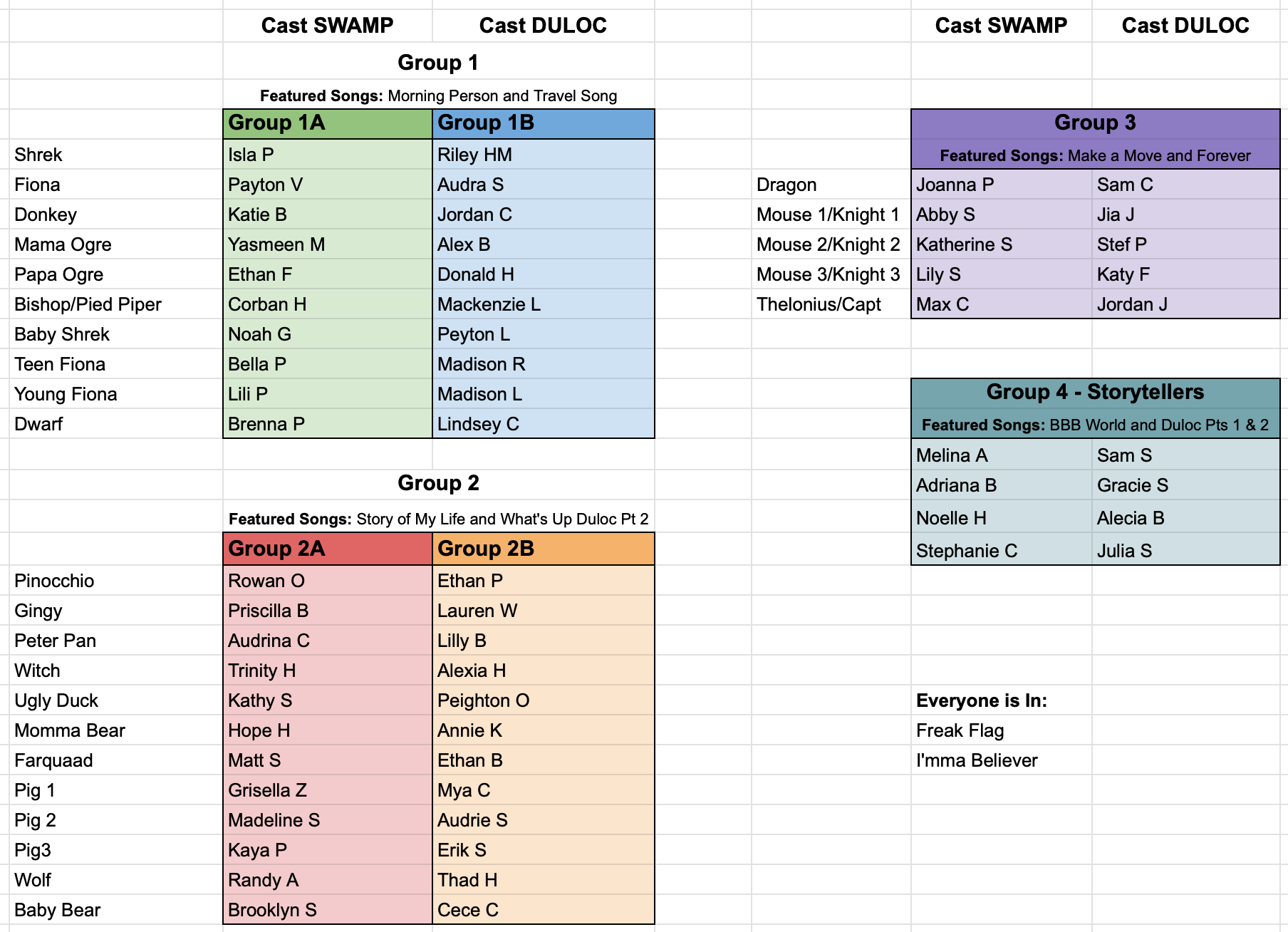 If the weather is not looking good for an outdoor rehearsal, we will reschedule that rehearsal for a Sunday (likely the next day, but if the whole weekend is a wash, we'll pick a Sunday in the future). If it rains we will still hold a shortened rehearsal Saturday morning on Zoom. 
What if schools move to distance learning?
Since we are rehearsing outdoors, we would fall under "outdoor gathering" regulations. Currently, outdoor gatherings are capped at 100 persons in CT. Since our rehearsals will be groups of 10 (plus 2 staff), we will be able to continue rehearsing outdoors as long as 12 persons are permitted to gather.
Will this be the same as MTC/summer camp?
For the fall, many of the procedures and policies we had in place for summer will remain the same. These include health checks at drop off, rehearsing outdoors, sanitizing protocols, and small groups of 10. Some policies will change. These include performers wearing masks at rehearsals and ensuring that all blocking and choreography keeps performers 6+ feet apart.
Why are you making these changes?
In the summer, we operated under the OEC's summer camp guidelines, which did not require masks for campers. While we had students social distance during rehearsals and filming sessions, we have reflected and decided to ensure all blocking and choreography keeps students 6 feet apart. Unlike the summer where campers saw the same 10 people every day, students will be going to their different schools, interacting with many more people this fall. As a result, we are going to strictly enforce mask wearing and social distancing.
Will my child be sharing costumes between the two casts?
MYT will work to provide as many costumes as possible. We will ensure that costumes will not be shared. As a result, MYT may not be able to provide as many costume pieces as we usually do. With a shortened production schedule, we will costume early in the production so families have time to procure any required items. 
Will there be different productions for each age range (elementary, middle, and high school)?
Due to the accelerated production schedule (we need to finish before it gets too cold) the staff decided to bring everyone together to work on 1 production. We have selected a junior production, as we need to assemble an entire show in just 6 rehearsals. The show is perfect for a cast of mixed ages. We are excited to work together and do what we love - musical theatre! In 2019, we had 3 AMAZING productions. We hope to be able to return to that format soon. But for now, we have to make some adjustments. 
Can the show really be assembled in just 6 rehearsals?
Yes! We are very experienced in putting shows together with limited rehearsal time from our summer program. In addition, we are using the "divide and conquer" method - which allows us to focus on quality, not quantity.  By having each rehearsal each group responsible for specific parts of the production, we will give each group dedicated screen time and ensure we can assemble the show in only 6 rehearsals.
We are excited to put this show together in this new format. In these unprecedented times, the art form of musical theatre may look different - but we still can do what we love, and love what we do.
We can't wait to share the show with you later this week,